Canada's energy sector is often defined by numbers, but it's really about people.
Consider Shawn Prince, a member of the McLeod Lake Indian Band in northern B.C. He's thrilled about his future, thanks to Canada's oil and gas sector.
"It's given me great, great opportunities, keeping me busy learning new things every day," says the 44-year-old labourer who works for Duz Cho, an Indigenous-owned forestry company that is doing clearing work on the Coastal GasLink pipeline project.
"Coastal GasLink is making a difference in my life because it gives me opportunities for work. This is more than a job to me … it's making me a future."
Phil Tait, a member of the Witset First Nation, is happy about the future oil and gas is helping him build as a heavy equipment operator for contractor Kyah Resources, a company owned and operated by the nation.
"The way the economy is going, projects like Coastal GasLink can help save our communities, our government, and province," says the 52-year-old father of four of the estimated $40-billion Coastal GasLink pipeline and LNG Canada terminal, whose construction is well underway in Haisla territory in Kitimat.
Our research has found that out of 202 First Nations in British Columbia with a public position, only three oppose oil development (including pipelines), and no First Nations have recorded opposition to natural gas development.  In Alberta, out of 48 First Nations, 46 have been found to be in support of both oil and natural gas development, with two First Nations publicly unclear.
Canada's energy sector is a boon to the entire country, providing jobs for families, revenues for governments and activity for businesses across the country, from the biggest cities to some of the most remote communities.
The economic benefits the energy sector creates are massive. Between 2000 and 2018, the energy industry contributed $672 billion in revenues to federal and provincial budgets. These are dollars that pay for healthcare, schools, environmental programs and other essential services. The oil and gas sector alone supports more than 500,000 jobs across Canada in direct and related industries.
It is just simple logic that investment in major projects that create thousands of jobs will generate a ripple effect. Statistics Canada says there are clear spin-off benefits created by oil and gas – every job that exists directly in the oil and gas industry supports three indirect and two induced jobs across the economy.
The Canadian Energy Centre has launched a budget-conscious campaign to raise awareness across the country that the energy industry can and will provide the backbone for economic recovery from the COVID-19 pandemic.
Consider Sault Ste. Marie, Ontario.
Nestled on northern tip of Lake Huron, Sault Ste. Marie, Ont., Tenaris is manufacturing steel pipe that primarily supplies the oil and gas industry in Western Canada.
"This relationship with oil and gas in the West is extremely important to the Sault Ste. Marie community," says David McHattie from Tenaris, whose high-tech factory is one of the largest employers in the city. "When Tenaris is successful, when a manufacturer is successful, it means we're here for the long run."
Or Newfoundland and Labrador, where the offshore oil and gas industry accounts for nearly 30 per cent of GDP and 10 per cent of all the jobs in the province.
"When I was going through my program at college, I fully anticipated that I was going to have to move away to find work," says Sacha Gale, a helicopter maintenance supervisor for Cougar Helicopters in St. John's. "The oil and gas industry has provided awesome opportunities for young people like me to stay at home and have good jobs."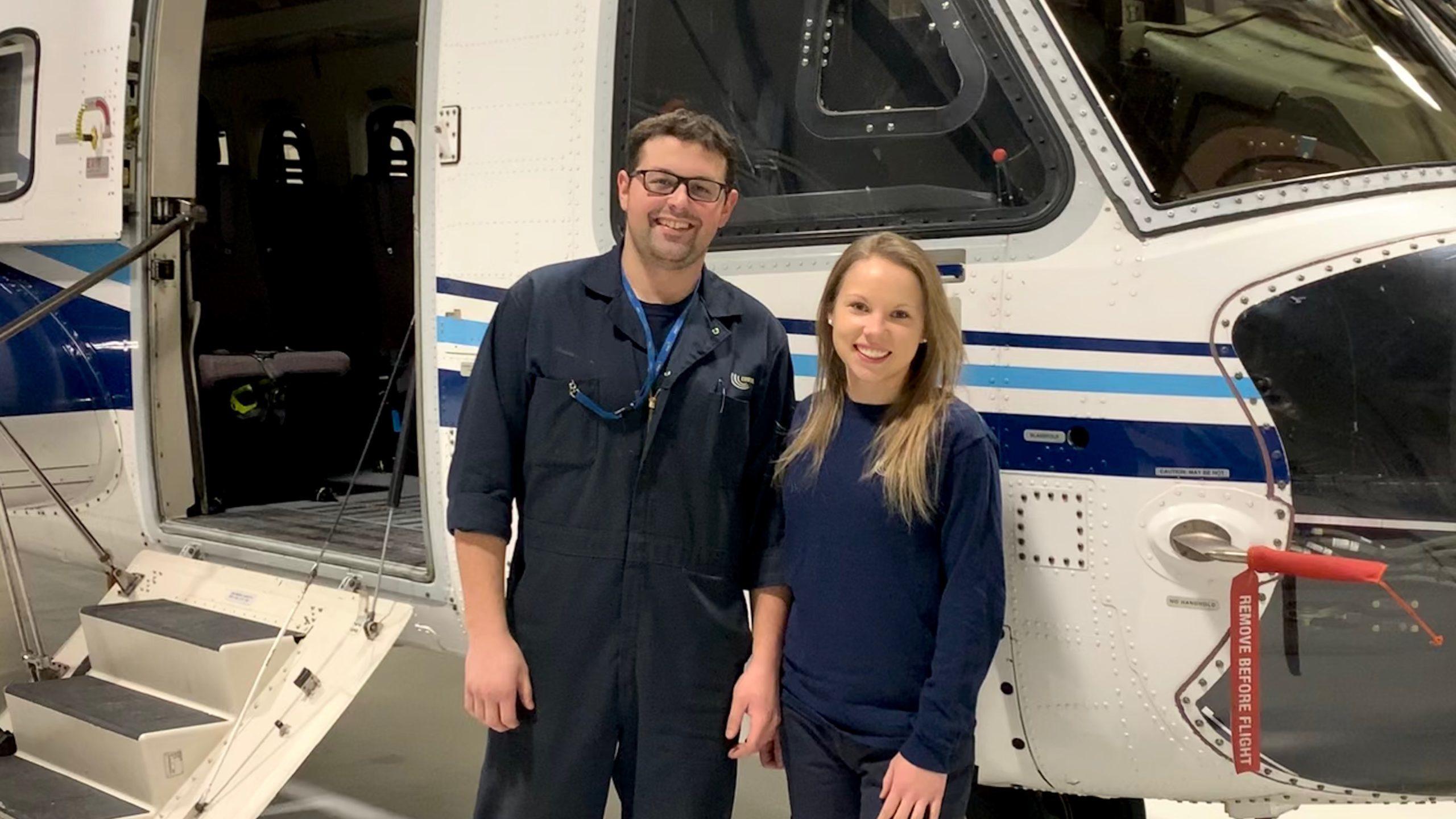 The oil and gas industry also provides significant opportunities for new Canadians to build successful careers and achieve prosperity for their families.
The most recent data available from Statistics Canada shows that more than 28,000 landed immigrants were employed in quarrying, mining and oil and gas extraction in 2019 – a number that has mostly grown over the past 15 years. And average weekly earnings for landed immigrants in the resource sector are 71 per cent higher than the average across all industries in Canada.
Ask Prince Azom, a Nigerian immigrant who is working to reduce the environmental impact of our oil sands industry after completing his PhD in Texas.
"My experience in Canada so far has been amazing. The innovation system here is the best in the world, and the collaboration between companies to improve and reduce the environmental impact of the entire industry doesn't exist anywhere else that I have seen," Azom says.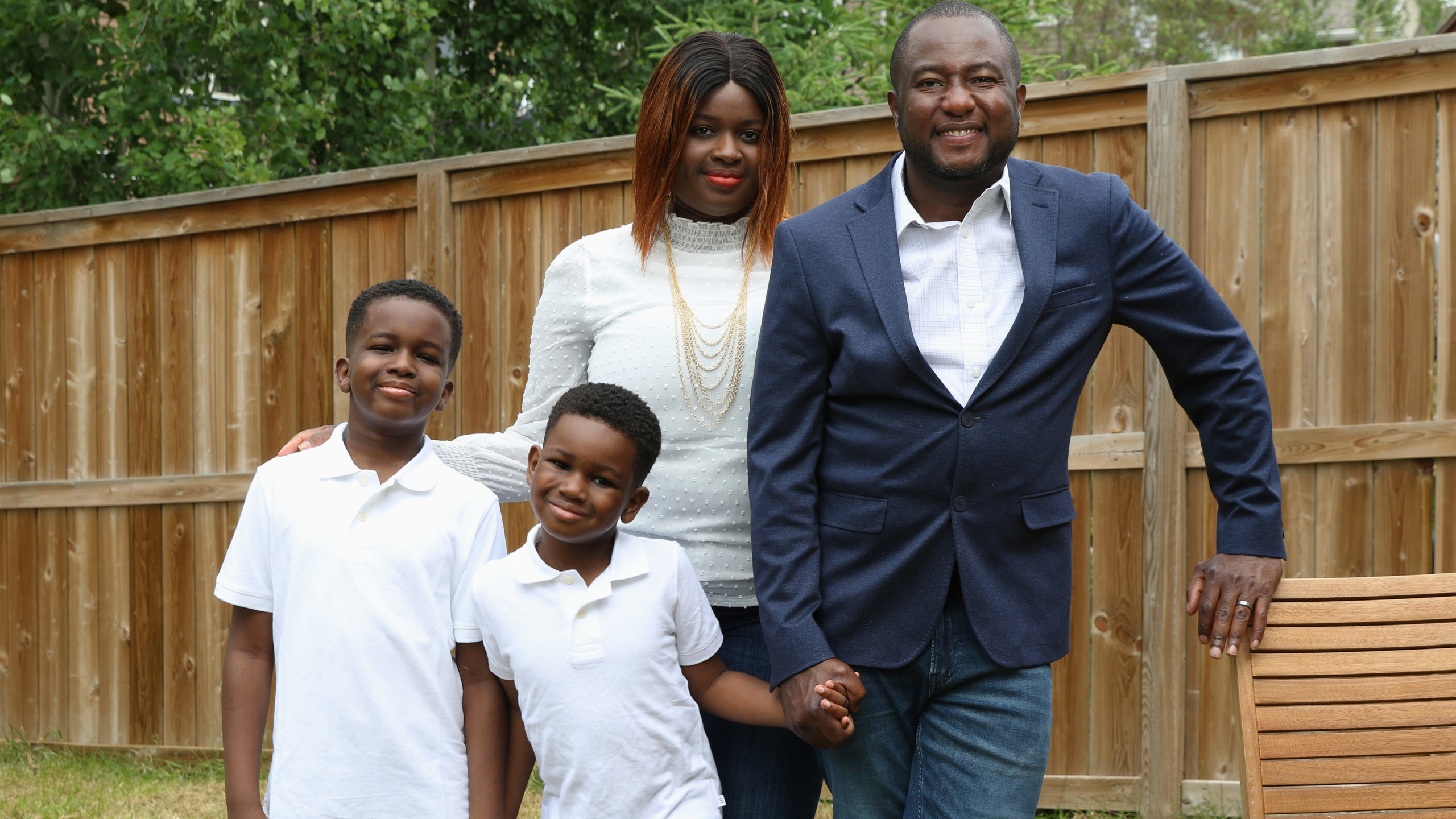 On top of providing jobs and prosperity across Canada, our energy companies are the biggest investors in innovation and clean technology, and they are achieving some of the highest ratings for Environment, Social and Governance performance.
Those who support the energy sector are engaged in process that will take some time. Our critics have a head start on us, and others will come at us for their own personal or political reasons
What needs to be kept foremost in everyone's minds, however, is this: the energy sector is not just about numbers. It's about people and families and the benefits that accrue to all Canadians.
At the Canadian Energy Centre, we make no apologies for underscoring that point.