About Us
The Canadian Energy Centre's mandate is to promote Canada as the supplier of choice for the world's growing demand for responsibly produced energy. It is an independent provincial corporation that is primarily supported by the Government of Alberta's industry-funded Technology, Innovation and Emissions Reduction (TIER) fund.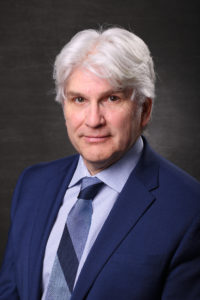 TOM OLSEN
Chief Executive Officer and Managing Director
Tom Olsen spent 20 years as a journalist, columnist and senior editor at media organizations including the Calgary Herald, the Edmonton Journal, the Sun newspapers and CBC Radio. He produced stories, provided editorial guidance to reporters, edited copy and determined editorial direction. He served as the Alberta Legislature bureau chief for both the Calgary Herald and Edmonton Journal. Tom moved to politics to pursue his passion for public policy. As Director of Media Relations for the Alberta Premier's Office, Tom provided communications counsel and strategic advice to the Alberta Premier and Cabinet. Tom then built a boutique company specializing in public affairs. When not working, Tom spends time with his family, works out and writes and performs music with his alt-country band.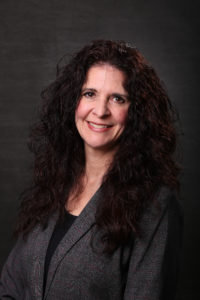 JOANNE BIRCE
Operations Administrator and CEO's Executive Assistant
Joanne Birce is a senior administrator with experience in a wide variety of sectors such as oil and gas, education, not-for-profit and government. She has been a big supporter of Canadian energy for over 20 and is currently working on a MSc in Energy Policy.  Joanne passionately believes in volunteerism and community-building, and sits on the board of several Calgary organizations. A mother of two children and two cats, she loves traveling, camping and hiking in her spare time.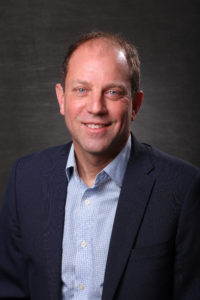 MARK MILKE
Executive Director, Research
Mark Milke, Ph.D., is a public policy analyst, author, and columnist with six books and dozens of studies published across Canada and internationally in the last two decades. Dr. Milke's areas of expertise include property rights, taxation and expenditure policy, Alberta policy, and human rights practices in energy-producing jurisdictions. His 2011 study, In America's National Interest, examined 38 major oil-producing jurisdictions around the world from five continents and compared how each nation performed on 17 measurements of civil, political, and economic freedoms, including eight measurements specific to women's freedoms.
As executive director of research, Dr. Milke will work with the provincial government, stakeholders, the investment community, and energy and environmental organizations on environmental, social, and governance (ESG) issues, including the creation of robust indexes in all three areas for the government, public, media, and investment community.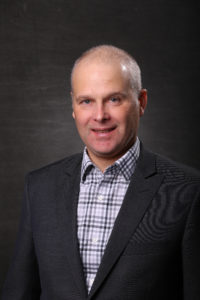 GRADY SEMMENS
Director, Content and External Relations
Grady Semmens is a third generation Calgarian with extensive experience in media and communications relating to Canada's energy sector. Since 2005, he has specialized in public relations and corporate communications in the fields of energy, innovation and sustainability, holding senior communications roles at the University of Calgary, TC Energy and Cenovus Energy. He began his career in journalism as a staff reporter at the Calgary Herald, where he covered energy and environmental issues across Western Canada. When not in the office, Grady spends time with his family, particularly at the hockey rink, and rides his bike, no matter the weather.

DEBORAH JAREMKO
Director, Content and Website Management
Deborah Jaremko is an industrial journalist with more than 16 years experience covering Canada's oil and gas sector including business strategy and performance, technological innovation, environmental sustainability, social engagement and supply chain networks. She was editor of Oilsands Review magazine from its founding in 2006 to its close in 2017.
Most recently Deborah wrote, edited and curated daily oil and gas news as editor of jwnenergy.com, in addition to leading oil sands content for the Daily Oil Bulletin.

LENNIE KAPLAN
Chief Research Analyst
Lennie Kaplan is a former Government of Alberta employee, specializing in research and analysis in the areas of public finance, energy and the environment.
As a Senior Manager in the Economics and Fiscal Policy Division of Alberta Treasury and Finance, Mr. Kaplan worked on a number of cross-ministry projects, including the Competitiveness Review for Natural Gas and Conventional Oil; the Clean Energy Strategic Advisory Team (CESAT); and the Alberta Climate Change Policy Review.
Lennie was born, raised and currently lives in Calgary. In his spare time likes to travel to exotic locations with his wife and read and collect videos on past U.S. presidential election campaigns.
As Chief Research Analyst with the Canadian Energy Centre, Mr. Kaplan will compile and analyze data and other information sources to inform the environment, social responsibility and governance (ESG) expectations of investors, researchers, stakeholders, and the public at large.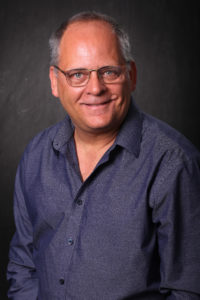 DAVID CHIDLEY
Visual Communications Coordinator
Dave Chidley has been a professional photographer for better than 30 years. He has worked on staff for daily papers in Toronto, Calgary, and London. His work has garnered three National Newspaper Awards, Canada's top journalism honour, and numerous other accolades from the industry.
As a contract and freelance photographer for The Canadian Press, The Globe and Mail, The Toronto Star, National Post and countless other editorial clients he has decades of national and international experience.
Public Relations, marketing, travel adventures, workshops, college faculty, photo administrative rolls have been some of the additional experiences in his working career.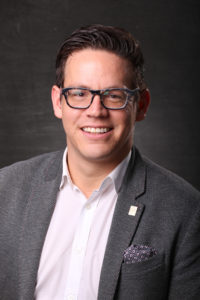 GREGORY JOHN
Indigenous Content Producer
Greg has a wealth of professional experience in two countries and across many industries in Indigenous and stakeholder relations, including strategy, negotiations, communications and public relations. As a citizen of the Métis Nation of Alberta, he understands both the Indigenous and non-Indigenous world.
A candidate to receive his Executive MBA in 2021 at the University of Calgary, he is one of its youngest elected Senators, a member of the Calgary Police Chief's Indigenous Advisory Board, and a member of the 2020/2021 Global Petroleum Show Executive Steering Committee. He is a sought-after panelist and keynote speaker and has had the opportunity to bring his Indigenous energy perspective across Canada and most recently, Japan. Greg is a classically trained pianist, teacher, and composer who has been featured on CBC radio.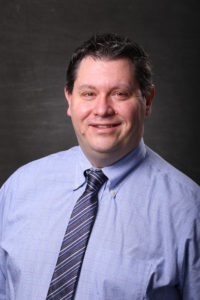 SHAWN LOGAN
Senior Content Producer
Shawn Logan, a born and raised Calgarian, is busy raising a fourth generation of Albertans in a province he's proud to call home. For nearly 20 years, Shawn worked as a journalist at the Calgary Herald, the Calgary and Edmonton Suns, and Metro Calgary among others. He spent several years covering Calgary's city hall along with several other beats, splitting time over the last decade as an assignment editor. In his rare bouts of spare time he's a harried father, avid reader and cyclist, sometimes even without the toddler seat.