For many, the Coastal GasLink pipeline is nothing more than a winding route on a map, its 670 kilometres of steel connecting northeastern B.C. to the west coast, not far from Alaska's southernmost tip.
For the men and women of Duz Cho Construction, fully owned and operated by the McLeod Lake Indian Band north of Prince George, it's been a crucial lifeline with the province's forestry industry staggered by wildfires and an invasion of pine beetles.
"It's absolutely vital to everybody in the region. A huge industry in this area was forestry, and as people are aware from the news that has taken a huge hit," says Jacob Albertson, general manager of Duz Cho Construction, based in Chetwynd, B.C., population 3,000.
"This pipeline could not have come at a more opportune time. For us as a company, as a Nation and as a community it's put several of our people back to work that were hurting and were very scared of the future because there wasn't much there. So this is absolutely essential to us."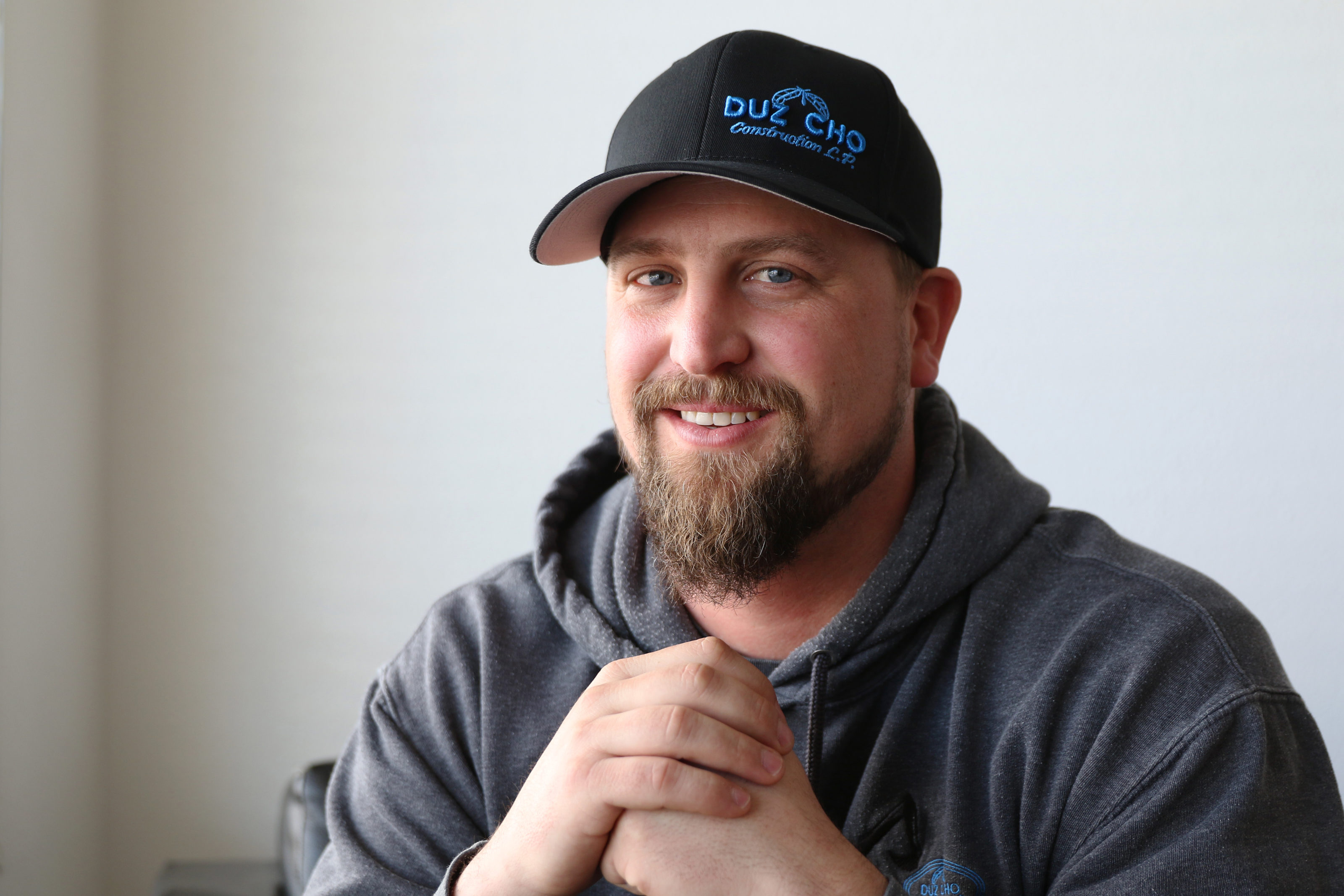 The roots of the Duz Cho Group of Companies lie in B.C's logging industry, operating since 1988 after it was created by McLeod Lake Chief Harley Chingee. In 2002, the company expanded to include Duz Cho Construction, which was tapped by Coastal GasLink to help clear portions of the route for the $6.6-billion pipeline that will connect natural gas supplies from the Dawson Creek area to the $18-billion first phase of the LNG Canada coastal export terminal being built in Kitimat.
Employing and training members of the 515-strong First Nation, as well as other Indigenous workers from the area, is one of the primary goals of the company, with about half of Duz Cho Construction's 50 workers either from the McLeod Lake Band or others in the region.
One of those is Shawn Prince, a 44-year-old labourer from the McLeod Lake First Nation.
He says the opportunities provided by the company, and by extension the Coastal GasLink project, likely wouldn't have been available otherwise.
"It's given me great, great opportunities, keeping me busy learning new things every day," Prince says.
"Coastal GasLink is making a difference in my life because it gives me opportunities for work. This is more than a job to me … it's making me a future."
According to research from the Canadian Energy Centre, unemployment rates on First Nations that have signed benefit agreements are lower than the British Columbia average, as well as, for most of those partners, below the average of other B.C. reserves. Work on Coastal GasLink as well as future spinoff economic activity could potentially significantly increase employment rates.
Apart from the employment and opportunity for Duz Cho workers, Albertson says the project fully respects both the environment and its First Nations partners.
Coastal GasLink signed benefit agreements with all 20 elected First Nations governments along its route, including the McLeod Lake Band, which covers some 108,000 square-kilometres along the banks of the lake that the Tse'khene people took as the name of their nation. Some $1 billion in employment and contract opportunities are available for local and Indigenous communities, with roughly $825-million in contracts awarded to date.
"One of our mottos here is 'Making footprints that our children are proud to follow in.' So we want to make sure that we're living up to that," says Albertson.
"We do that both environmentally [and with] safety, as well as making sure that we're being successful in our endeavors. Because we are 100 per cent owned by McLeod Lake Indian Band, and it's one of very few businesses like it. It has a very successful structure, as people can see from the past, and we bring a lot of jobs to the community and to the band members. We feel that it's vital that we continue that forward."
Albertson says the ongoing pipeline project will boost the fortunes of both Duz Cho and the McLeod Lake Band for years to come.
"We see years of work coming up, which is absolutely vital to us," he says.
"Because without those contracts, we can't put people to work, we can't be giving to the community and going forward so we're excited to see this. It's a huge opportunity for us and the band."