Robin Davis says it was a "godsend" for Toronto-based metals fabricator ALL-WELD in 2018 when the company got a contract to supply a major expansion of NOVA Chemicals' Ontario petrochemical operations.
The sales manager for the 100-year-old family small business says oil and gas is the largest sector influencing its market and provides substantial benefits.
Announced in late 2017, the $2.2-billion NOVA project is expected to create 2,000 direct and indirect jobs over construction and its first 10 years of operations. Some of those jobs have been at ALL-WELD, which specializes in fabricating industrial pressure vessels.
"It was a shot in the arm that this company needed at a critical time. I can't understate it," Davis says.
NOVA's investment near Sarnia is focused on polyethylene, one of the most widely produced plastics in use today. The Calgary-based company is building a new polyethylene production facility and expanding the natural gas processing plant that will provide the facility with feedstock.
The new polyethylene plant will incorporate technology that NOVA expects will decrease greenhouse gas emissions intensity by 25 per cent compared to 2016 levels.
Small businesses drive Canadian oil and gas
With approximately 60 employees, ALL-WELD is one of hundreds of small businesses supplying oil and gas projects in Canada. In fact, despite the monolithic perception of "Big Oil" that gets levelled at the industry, the sector in Canada is driven by small enterprises.
According to Canadian Energy Centre research, small and medium-sized businesses account for 99.5 per cent of companies working in Canadian oil and gas (95.8 per cent considered "small," with 1-99 employees, and 3.7 percent considered "medium," with 100-499 employees).
This includes oil and gas production companies as well as pipeline transportation businesses and service and supply companies like field machinery manufacturing.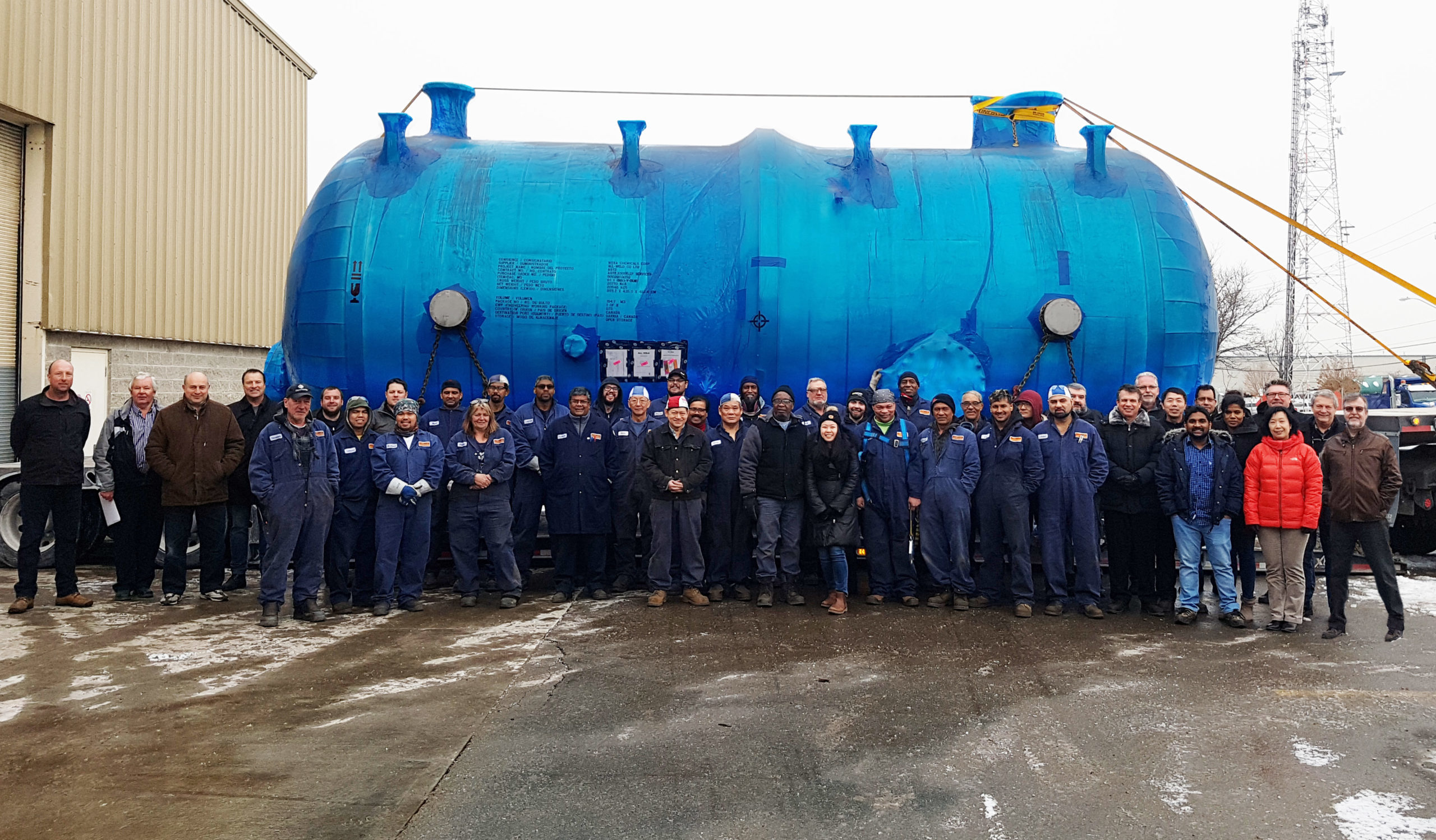 The dominance of small and medium businesses in Canadian oil and gas is also the case without considering the supply chain aspect. According to the research, 93.5 per cent of oil and gas producer companies in Canada have fewer than 100 employees, compared to 79.1 per cent in the United States.
In the United States, 17.1 per cent of oil and gas producing companies have 500 or more employees, compared to just 0.9 per cent in Canada.
The numbers align with the trend across Canadian businesses, where approximately 98 per cent of all enterprises have fewer than 100 employees. According to the Canadian Chamber of Commerce, small and medium enterprises provide work for 9 out of 10 Canadians in the private sector.
The energy industry plays a pivotal role in Canada's economy, says Aaron Henry, the chamber's senior director of natural resources and environmental policy.
"The sector is an incubator of new technologies and innovations which create opportunities for businesses across Canada," Henry says.
"Our energy companies' expertise, investment in new technologies and culture of brave innovation are crucial not only to our prosperity, but increasingly critical to the success of the global transition to a lower carbon economy."