Some of Jordan Jolicoeur's fondest memories growing up were spent in the family truck, traveling from site to site with his brother and father in the early days of what today is known as Carvel Electric.
"I would jump off the bus and get right into the truck with the family and we would dream big of what our family business could be," says Jolicoeur.
The 31-year-old is president of Métis-owned Carvel Electric, based in Stony Plain, Alberta, which has grown from a small family business into a team of 14 that now works for major corporate clients such as CP Rail, Suncor Energy, and Trans Mountain.
"We have been working on the Trans Mountain pipeline facilities since 2016, which has allowed us to source work with the expansion project that is currently under construction," he says.
Carvel is working on the Trans Mountain project in Alberta from Edmonton to Jasper and has won two contracts to work on the Acheson and Enoch Cree pipe stockpile sites.
"We had 100 per cent Indigenous work teams performing this work that brought security systems and lighting to these pipeyards," says Jolicoeur, adding Carvel's partnership with Trans Mountain illustrates the company's commitment to working with Indigenous businesses.
"They (Trans Mountain) don't just say they are committed to working with Indigenous companies, they act on that in a way that is very meaningful."
Carvel's work with Trans Mountain marks the company's first foray into the energy sector, a transition that was helped along by the company's experience working as a preferred vendor for CN and CP Rail.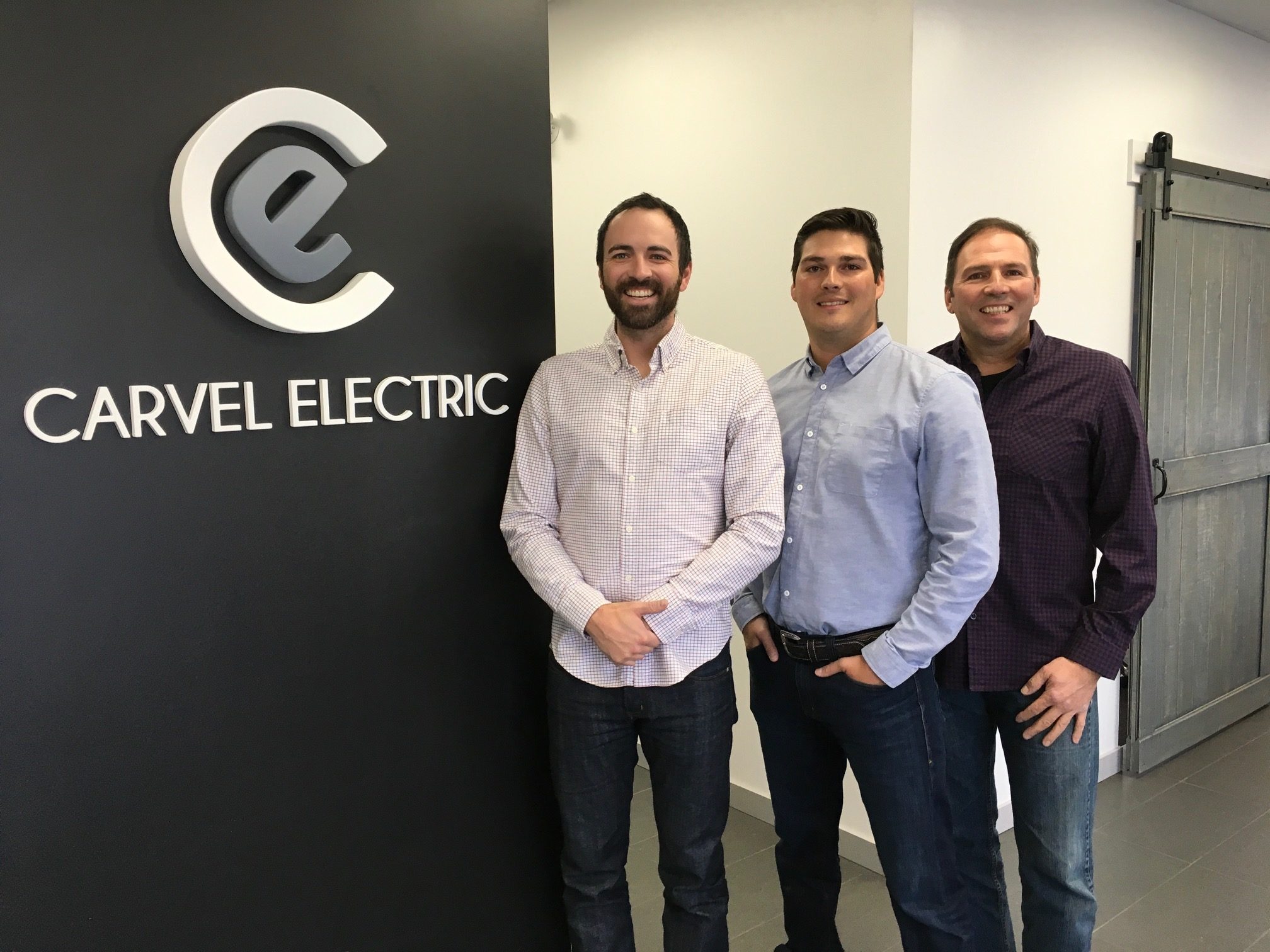 "What I experienced through being able to go to work with these companies as an Indigenous company was something I wanted other Indigenous people to experience as my quality of life has vastly changed," says Jolicoeur.
"Of the fourteen on the Carvel team, twelve are Indigenous," says Jolicoeur. "We have team members who are members of the Métis Nation of Alberta, Cold Lake First Nation, Blood Tribe, Paul First Nation, and Peavine Métis Settlement."
"Carvel is about creating opportunities for Indigenous people to better their lives, which is why when we were building the business our first apprentice that we ever hired was a man from Paul First Nation," says Jolicoeur
Jolicouer, who in 2018 was named National Aboriginal Youth Entrepreneur of the Year by the Canadian Council for Aboriginal Business, says he's proud to be a successful Métis business owner and is happy to see growing interest in the Indigenous group's unique history and culture.
"There is a broad resurgence of Métis pride across Canada, which was instilled in me from my father. He (Jolicoeur's father) is a Michif speaker (Métis Language) and proud jigger (Métis dance) who has always held an incredible amount of pride for Métis culture," he says.
The Métis are an Indigenous cultural group of people unique to Canada that grew out of European and Indigenous contact.
Jolicoeur acknowledges that the Métis have sometimes in the past been scared to be who they are, but there was a pivotal moment for him that started changing that narrative.
"Some of the best hockey I've ever played in my life was at Native Provincials growing up, and that was the start of something amazing."
Jolicoeur says that seeing Indigenous hockey players at such an elite level was an empowering moment of proving to himself that Indigenous doesn't mean "less than" anything.
That sentiment is built into the DNA of Carvel, which built a focused hiring strategy that has resulted in the large majority of his team being Indigenous, all of whom operate at a high level of performance.
Using that philosophy as a core value has helped Carvel Electric make inroads for Indigenous business across Alberta, and the company was recently honored with a 2020 "Alberta Business Award of Distinction" for its history of incorporating intercultural relations and Indigenous values and culture into its operations.
During the early days of the COVID-19 pandemic, Jolicouer says Carvel was hit hard by stop-work orders issued by major companies but was still able to find opportunities to keep its workers busy while other companies had no choice but to furlough employees, or even fold altogether.
"It was a challenging first three months, but we have an amazing relationship with another company who was able to use our team to work on some of their projects that weren't shut down," he says.