As the COVID-19 pandemic battered businesses from coast-to-coast, an Indigenous-owned company in B.C. has managed to expand its operations thanks to a Canadian oil sands giant.
Prince Rupert-based Blackfish Industries, owned by Lax Kw'alaams First Nation member Chris Sankey, is actively working with Canadian Natural in a comprehensive road maintenance program that has proven beneficial to both companies, as well as workers, during the global health crisis.
"During the early days of the pandemic while people were getting laid off and furloughed, Canadian Natural doubled down on their road maintenance program with Blackfish, which has allowed us to look forward to expanding our workforce," says Kyle Cuthiell, who is Blackfish's vice-president of project delivery.
A cornerstone philosophy of the Blackfish Group of Companies is, "Together We are Stronger," which has "led to committed relationship building as well as surrounding ourselves with good people," Cuthiell says.
One of those who fits that mould perfectly is Hilliard Brightnose, a Cree man from Pikwitonei, Manitoba who has travelled across western Canada working in railroad construction in his home province, to diamond drilling in Saskatchewan, which finally led him to working in oil and gas.
When there was downtime on the diamond drilling rigs, the company would joint venture with drilling companies in Alberta which, along with his family, brought Brightnose to live in Edmonton.
"One thing that I wish people would know is the great range of opportunities presented by oil and gas," says Brightnose, who is currently working with Blackfish industries as a road maintenance grader operator.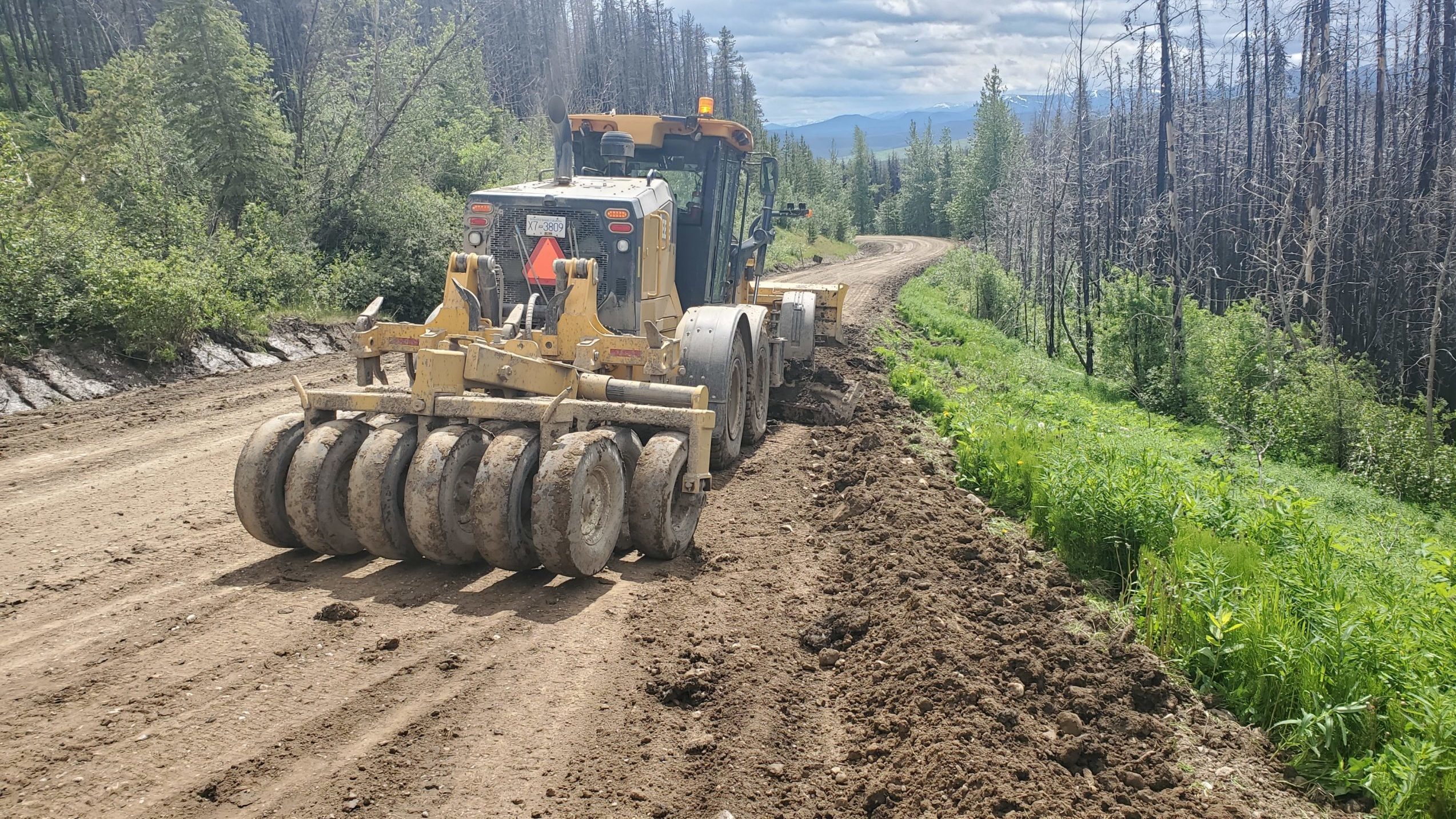 "I am responsible for 280 kilometres of road maintenance around Tumbler Ridge, in B.C. for Canadian Natural," says Brightnose of the area located approximately 100 kilometres south of Chetwynd in Northern B.C.
"I take pride in knowing I am one of the best, if not the best, road graders in northeastern British Columbia. Canadian Natural has told us that in the seven years they have been operating up here, the roads have not ever been in this good condition, which I am very proud of."
Not only does proper road maintenance increase the safety of all the workers travelling between camp and facilities, it is vital to minimizing the cost of ongoing maintenance on trucks and other equipment that travel the roads.
According to Cuthiell, Canadian Natural is looking to set itself up in the area to take advantage of the bustle of development that will result as Coastal Gaslink is built and commissioned, which is slated to occur in 2023.
"It is going to be these strong relationships like we have with Canadian Natural and employees like Hillard that will continue to create opportunities for Blackfish today and into the future, as we all navigate the new normal of COVID-19," says Sankey. "
"Because as I always say, 'Together we are Stronger.'"