As the sun rises on 2020, the year kicks off as a busy one for a trio of major Canadian pipeline projects.
After years of delays and lingering questions about its future, the Trans Mountain Expansion Project finally saw its first section of pipe go into the ground before Christmas.
As of last fall, some six million person-hours had been spent on the project and more than 2,200 people had been hired on, including Indigenous, local and regional employees. More than half of the pipe needed for construction has been shipped to storage yards along the route as shovels begin to hit the turf.
Upon completion, the $7.4-billion expansion project will add 980 kilometres of new pipeline, which will primarily carry heavier oils from Alberta's oil sands. When it's operating, the combined impact on government revenue for construction and its first 20 years of service is estimated at $46.7 billion, which will be split between B.C., Alberta and the rest of Canada.
The $6.6-billion Coastal GasLink liquified natural gas pipeline stretching from Dawson Creek to Kitimat, B.C. received an investment boost in December as it prepares for a flurry of construction in 2020.
All 20 elected First Nations bands along the 670-kilometre route have signed on in support of the project, which, once completed, is expected to have an initial capacity of 2.1 billion cubic feet per day of natural gas. The pipeline is slated to be in operation by 2023 and two years later LNG Canada's $18-billion coastal export terminal in Kitimat, which expects to make its first LNG shipments to global customers in 2025.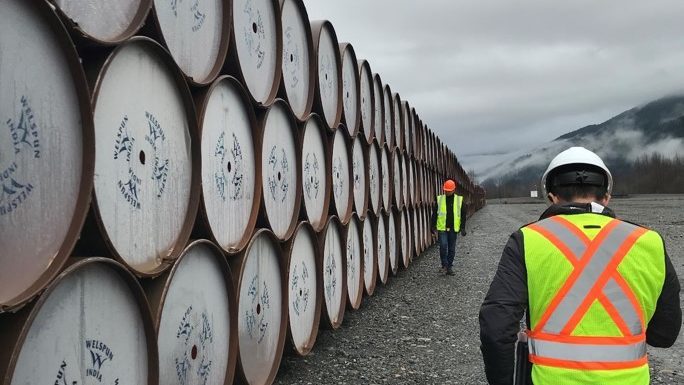 And in early December, Enbridge's Line 3 replacement pipeline above the 49th parallel came into service — the only major pipeline to be constructed in Canada in the last 10 years and the company's largest project ever. It has already begun transporting a variety of crude oils, including sweets, light and high sours, and light synthetics.
The project is expected to generate billions in GDP while creating a safer conduit to bringing Alberta crude to a global market.
"The Line 3 pipeline replacement is an essential, safety-driven project. We now have new, made-in-Canada pipe in the ground along almost 1,100 kilometres from Hardisty, Alberta to the Manitoba-U.S. border," says Enbridge spokesperson David Coll.
"Placing the new pipeline into service provides overall flexibility for shippers on Enbridge's mainline system and will enhance crude scheduling and receipt and delivery window management."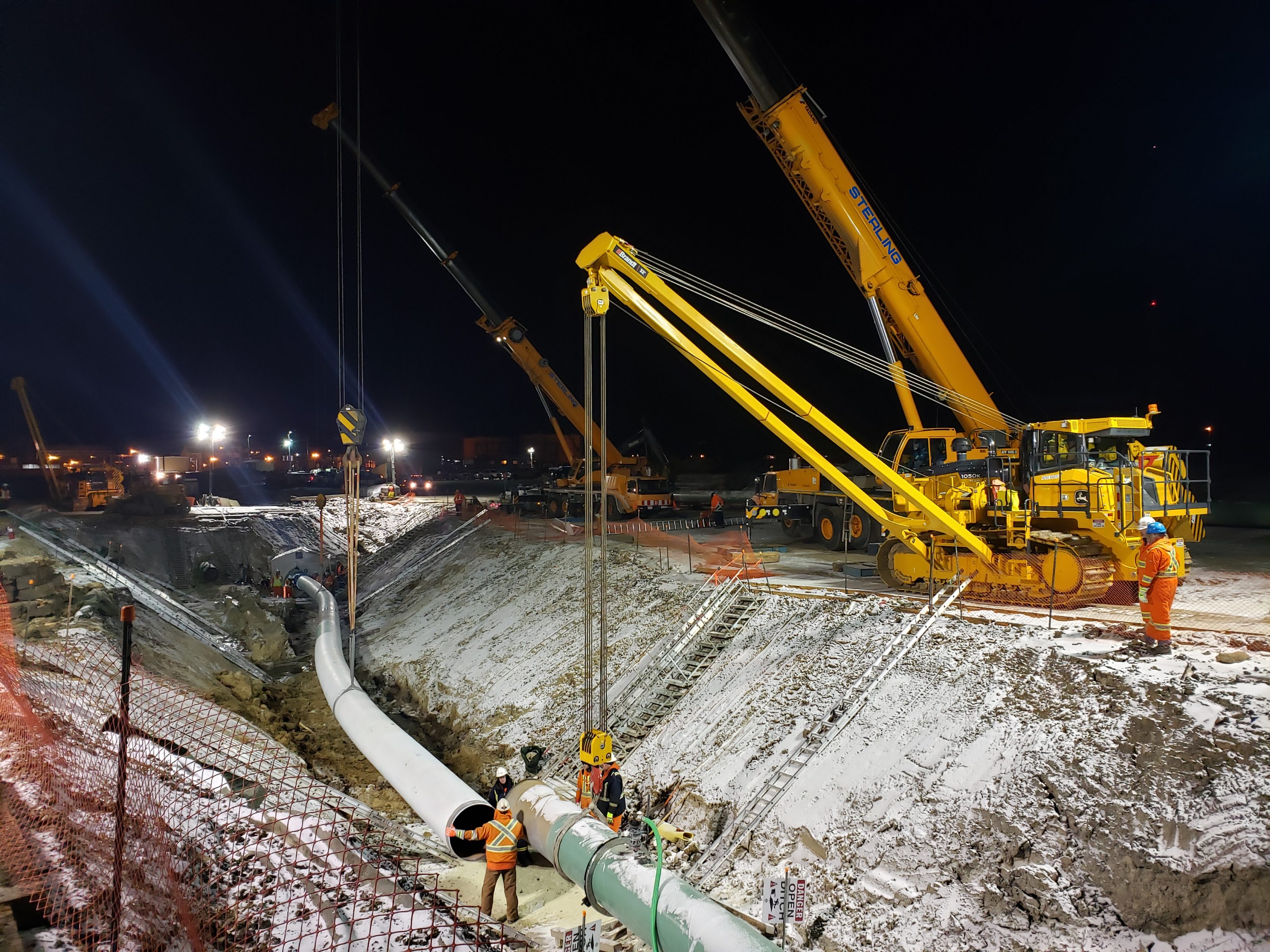 The new pipeline stretches approximately 1,070 kilometres from Hardisty, Alberta to Gretna, Manitoba. At an estimated cost of $5.3 billion, it represents the largest capital expenditure – and the largest and most successful stakeholder engagement undertaking – in Enbridge's 70-year history in western Canada. It was first announced in July 2013.
Enbridge predicts the pipeline will contribute nearly $2.8 billion to the combined Gross Domestic Products (GDP) of B.C. Alberta, Saskatchewan and Manitoba through the project's design and construction phases.
Through tax revenue generated during the project's construction phase, those same four provinces are also expected to bring in some $514 million.
Coll says the success of the project is due in large part to the buy-in achieved from stakeholders from one end of the line to the other.
"This part of the project was not only the largest capital undertaking in Enbridge's history, it was also our largest community engagement effort ever and we are very grateful for the support and active participation we received from so many different stakeholders and interested parties."
The benefits of a new pipeline, Coll says, include a reduction to the frequency of maintenance needed, making for safer infrastructure, as well as meeting continuing demands for petroleum product for refineries south of the border.
In the spring, Enbridge will be back in the field to complete final reclamation of approximately 100 kilometres of project right-of-way in Canada.
Meanwhile, the company is awaiting final permitting to begin on the $2.9-billion U.S. portion of the line in Minnesota. Coll said Enbridge continues its work with the appropriate regulatory agencies to secure permits and approvals at the federal, state and local levels before the start of construction. Once it has timelines from the Minnesota Public Utilities Commission and agencies, it will be able to provide the next key milestones toward the start of construction.
Enbridge says the new, 36-inch-diameter pipeline will run at approximately half of its rated capacity, some 400,000 barrels per day, until such time as the Minnesota portion receives final approval and is brought onstream.
Once it's in service, the U.S. portion of the upgraded pipeline will include the latest technology for enhanced safety and environmental standards, while the existing segment will be decommissioned.
Enbridge says the project has also provided significant economic benefits for the Indigenous community. Indigenous labour and contracting spending is in excess of $450 million for the Canadian portion, the company said.
As well on the Canadian side, more than 1,100 Indigenous men and women were employed as part of the project, Enbridge said, representing about 20 per cent of its construction workforce in a total of 141 communities. And it paid wages of more than $120 million to Indigenous workers.