Ending oil pipeline development in Western countries and moving free-market producers away from fossil fuels altogether is unlikely to have the effect desired by the industry's detractors, according to leading Canadian energy analysts Jackie Forrest and Peter Tertzakian.
Rather than reducing global greenhouse gas emissions, they say the more likely effect would be a major geopolitical shift that hurts North America and Europe.
As an example, Tertzakian, who is deputy director of the ARC Energy Research Institute, pointed to the recent announcement that London, UK-based BP intends to reduce its oil and gas production by 40 per cent by 2030.
"It's a shame that a leading transparent Western free-market oil and gas producer that was already very focused on ESG [environment, social and governance] is going to be taken offline and their barrels are going to be replaced by barrels of opaque, state-controlled oil from wherever," he said during an ARC Energy Ideas podcast in August.
"I can just see the Russians rubbing their hands, saying 'this is fantastic. We're taking offline super-major free-market production, and we're just going to take that market share.'"
Demand To Continue
Global oil demand hasn't really changed, despite the impacts of the COVID-19 pandemic. According to analysts with IHS Markit, demand has already bounced back to 89 per cent of pre-COVID levels and is expected to return to up to 95 per cent through the first quarter of 2021.
The International Energy Agency now forecasts that based on the world's current trajectory, between 2018 and 2040 oil and liquids demand will increase by approximately 10 per cent, from 99.2 million barrels per day to 109.2 million barrels per day. Although the IEA forecasts that with more aggressive climate action, by 2040 oil supply will be decreased by 25 per cent, that would still leave 73.6 million barrels per day of demand for producers to meet.
Pushing free-market companies out the business leaves state-owned operators to fill the void.
"It just means the oil will find different supply chains," Tertzakian said.
Those supply chains involve oil producers like Russia and OPEC countries, which are less transparent and not as focused on ESG.
"I don't think this move of Western oil companies to get off oil is necessarily a good thing, because it just means that the barrels are going to become more opaque and not as ESG-friendly barrels as they were before."
Russia already benefiting
Russia and other oil producing nations have already benefited from delayed pipeline development in North America. For example, because of delays constructing the Keystone XL pipeline, there is a lack of access to Canadian oil in the massive US Gulf Coast refining cluster, where most facilities are tailored to process this type of crude. US sanctions against Venezuela that started in January 2019 created an opportunity for other heavy oil producers to fill Gulf Coast refineries, but Canada has largely missed out.
According to Argus Media, Gulf Coast refiners have adjusted their oil feedstock slates and increased imports from Iraq, Trinidad and Tobago, Russia and the UK.
"Companies have already pounced on Russian- or Baltic straight-run fuel oil called M-100, which fell to steep discounts in October," Argus analysts said in January. "Adopting the feedstock can reduce production of valuable clean fuels, but will still fill [refineries] at the right price."
Concerns for energy security
It is already clear that the sharp pandemic-induced reduction in oil demand earlier this year was temporary, although a full return to pre-COVID oil demand depends on the timing of travel activities getting back to normal, especially air travel and commuting to work, IHS Markit said.
"It may be that COVID has reset oil and gas demand at a lower level, but probably we may increase from there as mobility starts to increase, population grows [and] people get more wealthy," said Jackie Forrest, executive director of the ARC Energy Research Institute.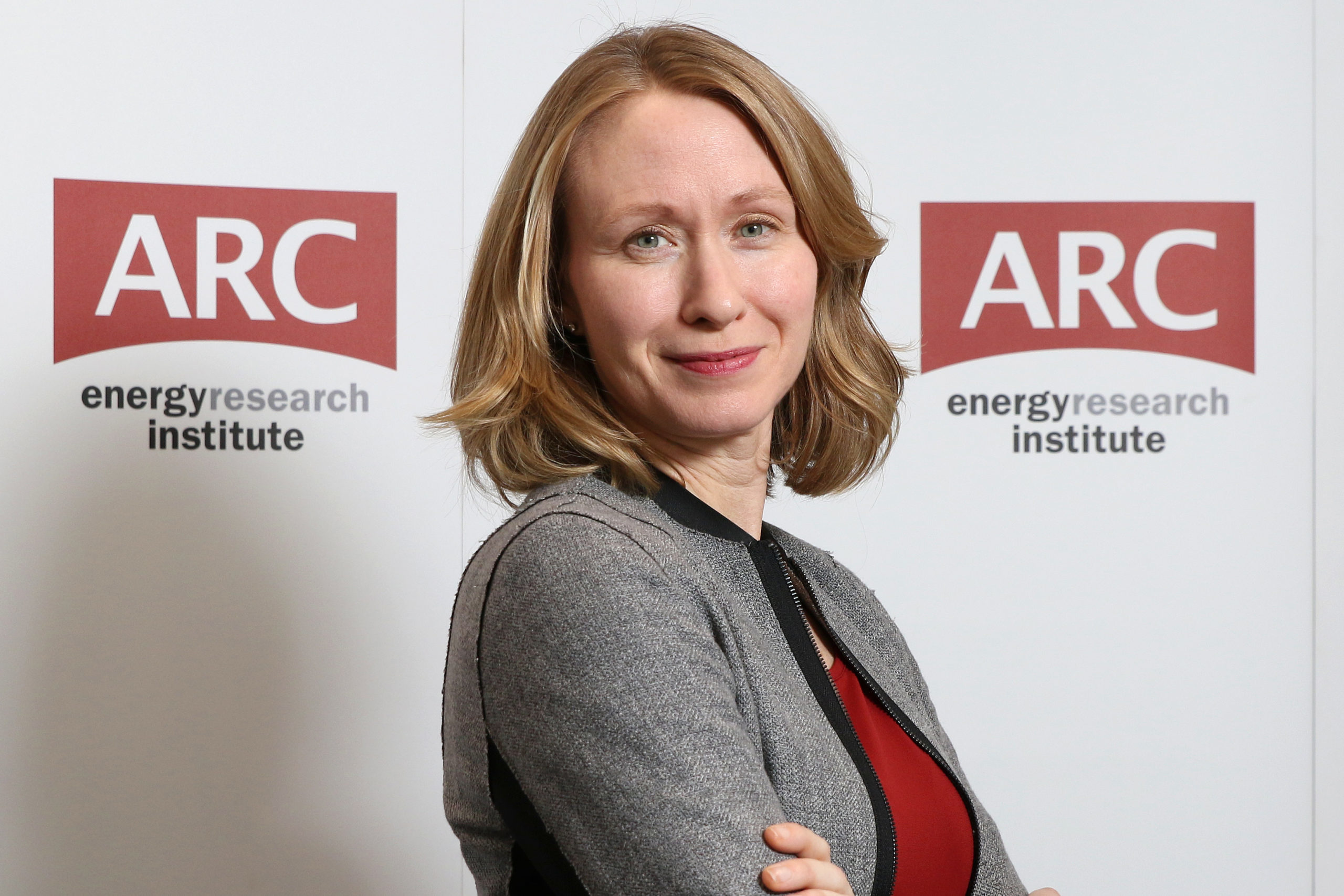 "It will result in economic benefits for those countries who maybe increase their production; even though demand may decline at some point they could actually get a bigger and bigger market share, and they could be getting those economic benefits and places like the US, Canada and Europe wouldn't … Energy security for North America is going to get worse in that we're going to be more dependent on offshore energy."
The counter argument, Tertzakian said, "is 'okay well we're transitioning off of hydrocarbon fuels to electric vehicles etcetera, therefore this whole argument is moot.' It's not moot, because the rate at which we are transitioning on the consumption side is far slower than the rate that we are seeing issues on the supply side."