When Mohammed Ali Al-Zabidi first arrived in Fort McMurray with his family in 2008 he wasn't sure how he would adapt to the northern Alberta community on the doorstep of the province's oil sands.
"I was working in Toronto for quite a few years and one of my friends who actually used to be in Toronto said, 'Why not come to Fort McMurray,'" says Al-Zabidi, a father of six originally from Yemen and president of the Markaz-Ul-Islam Muslim congregation.
"I was doing OK in Toronto, so why would I move?"
So move he did, taking the same chance thousands of other Canadian immigrants have taken as they look for opportunities to prosper in their adopted country. He found a job as an engineer/project manager at a local construction company and soon looked for opportunities to volunteer in his new home.
Almost immediately, Al-Zabidi realized the community some 380 kilometres northeast of Edmonton was teaming with a cultural diversity rarely seen outside of Canada's largest and most cosmopolitan cities.
"There is such a diverse population here – people are coming here from all over the world," says Al-Zabidi, who has since started his own consulting firm as a professional engineer.
"We felt right at home."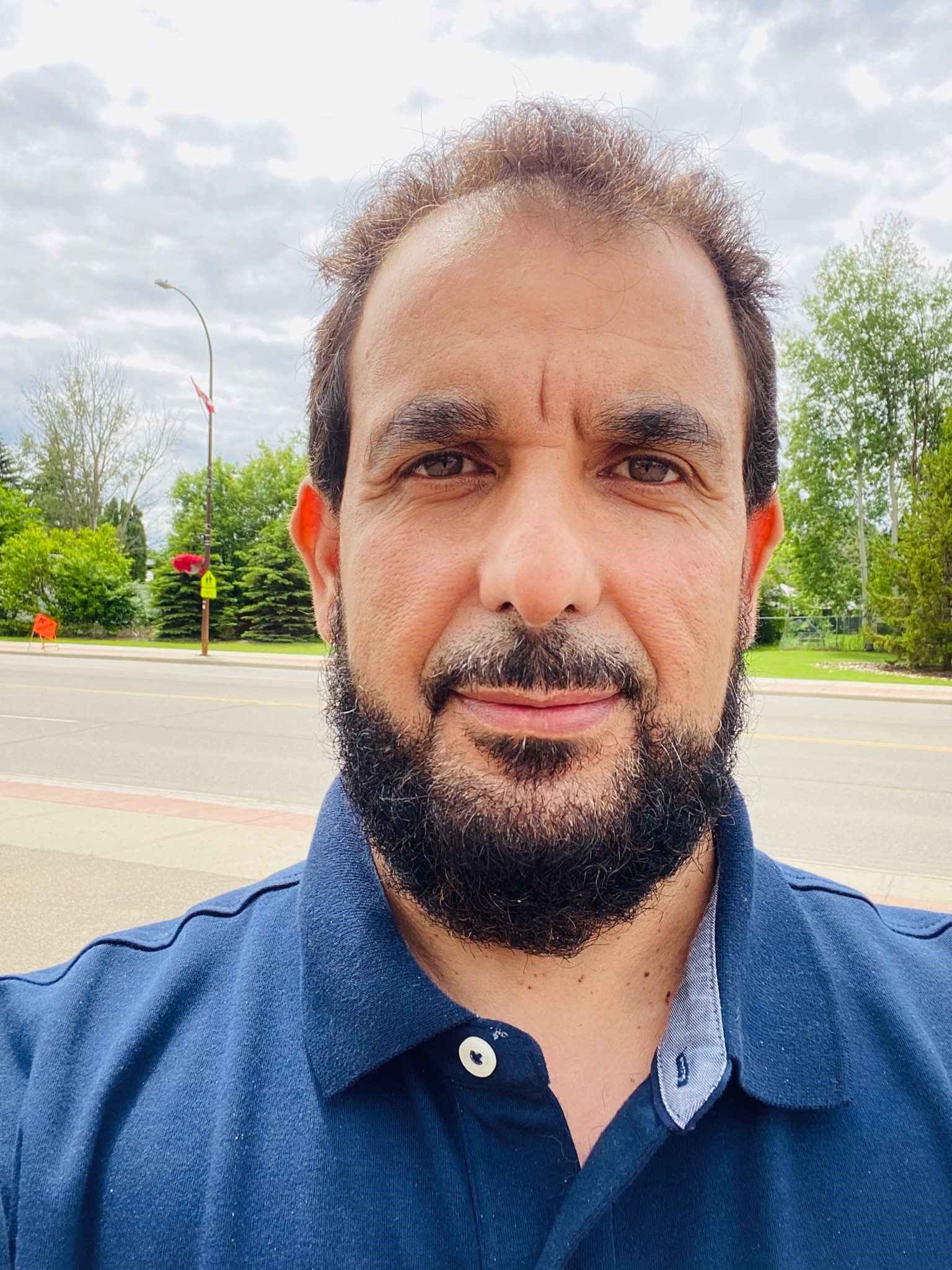 According to Statistics Canada, permanent residents of Fort McMurray speak more than 80 languages, with about 10,000 of the municipality's 66,000 permanent residents opting for a language other than English in their homes.
The community has more than embraced its unique cultural mosaic.
According to its website, the Fort McMurray Public School Division's students and staff hail from 72 different countries, speaking 84 languages. A further 36 Indigenous cultures are also represented in the learning community. Last year, the Northern Lights Regional Health Centre added a Halal menu, making it the only hospital outside of Calgary or Edmonton to offer the dietary option that meets the needs of the Islamic faith.
In an effort to help meet the needs of the steady stream of immigrant workers who find their way to the Fort McMurray and Wood Buffalo region of northern Alberta, the Multicultural Association of Wood Buffalo (MCAWB) was formed in 1985 offering programs and supports for newcomers to the area.
In honour of Canada's 153rd birthday, the MCAWB is compiling a virtual Canada Day song book, inviting residents to sing the national anthem in as many languages as possible to highlight the region's rich diversity.
"We want to showcase the diversity of our region and our country with an online Song Book featuring our residents sharing their community pride by singing the national anthem in the language of their choice," said MCAWB executive director Therese Greenwood when the project launched last month.art to make it better."
Research from the Canadian Energy Centre using the most recent data available from Statistics Canada found more than 28,000 landed immigrants were employed in mining and oil and gas extraction in 2019, and the average weekly earnings for those working in the resource sector was 71 per cent higher than the average across all Canadian industries.
Fort McMurray's Muslim community accounts for a significant portion of the community's population, with an estimated 7,000 members, says Al-Zabidi.
According to Statistics Canada, slightly over 1 million Canadians identified themselves as Muslim in 2017, representing about 3.2 per cent of the national population. With Fort McMurray's Muslim community accounting for about 10 per cent of its total population, the ratio per capita is higher than Toronto and Montreal, which in Canada's 2011 Household survey reported 7.7 per cent and 6 per cent respectively.
As the community grew, so did the demand for a new community facility to replace the existing mosque, which had been built in 1989 to accommodate 30 families.
The solution was emblematic of how Fort McMurray has openly embraced all cultures and creeds.
In 2007, a pair of Christian congregations joined with Markaz-Ul-Islam to acquire a 9.5-acre parcel on the periphery of Fort McMurray to accommodate new churches as well as a new community recreation centre.
Dubbed Abraham's Landing, in honour of the father of monotheistic religions and revered in Christianity, Judaism and Islam, the beginnings of a new Markaz-Ul-Islam facility are underway with a large parking lot and gymnasium recently opened for members of the community. So far $10 million has been raised locally though Al-Zabidi says the facility will continue to be built in phases over many years.
The area will also include Canada's northernmost Hindu temple with the Sanatan Mandir Cultural Society breaking ground last year on the $4.7 million facility.
"It's a very unique situation when it comes to the collaboration on Abraham's Land," Al-Zabidi says.
"There is a respect that's felt among the faith groups when you worship, and that's what helped make this work."
That respect extends even further to the larger Wood Buffalo region, says Al-Zabidi, noting his community has been tireless in volunteering, promoting charity and working to make their home a better place for all.
Among the efforts they've spearheaded are several food drives, a community soup kitchen, collecting winter clothing for the homeless and an annual toy drive for sick children in hospital. As the COVID-19 pandemic hit the community, Al-Zabidi says the collected and distributed protective masks to vulnerable seniors and did a water drive that collected some 16,000 bottles during a boil water advisory.
"Of course we're helping our community, but we always extend that help to all our neighbours," Al-Zabidi says.
"We're all proud to be living in a very peaceful country here and we want to do our part to make it better."