Plastic is a critical material that enables many aspects of modern life. It is used in food packaging, fabrics, electronics, household products, vehicles, medical supplies – the list goes on and on.  
But no matter its numerous benefits, there's no denying that plastic waste is a challenge. And it's a challenge that innovative Canadian companies are working to solve.  
Calgary-based Inter Pipeline has spent $3 billion over the last four years developing the technologically advanced Heartland Petrochemical Complex (HPC), located just northeast of Edmonton. The HPC will produce 525,000 tonnes of polypropylene – one of the most widely used and versatile plastics in the world – each year.  
"We believe that plastic is a valuable commodity that belongs in the economy, not the environment," says Lorraine Royer, Inter Pipeline's director of government and stakeholder relations.
"We look for solutions so that our impact is as little as it can be."  
With the development of HPC, the company has committed to advancing a circular plastics economy in Canada.  
"Compared to a traditional linear economy, where most of the products start as raw materials and are eventually thrown away in a landfill, a circular economy for plastics is an economic model where plastics never become waste," says Elena Mantagaris, vice-president of plastics with the Chemistry Industry Association of Canada (CIAC), of which Inter Pipeline is a member. 
"Rather, they are reused, recycled, and recovered at the end of their life so that they can forever stay in the economy as new products and new plastics."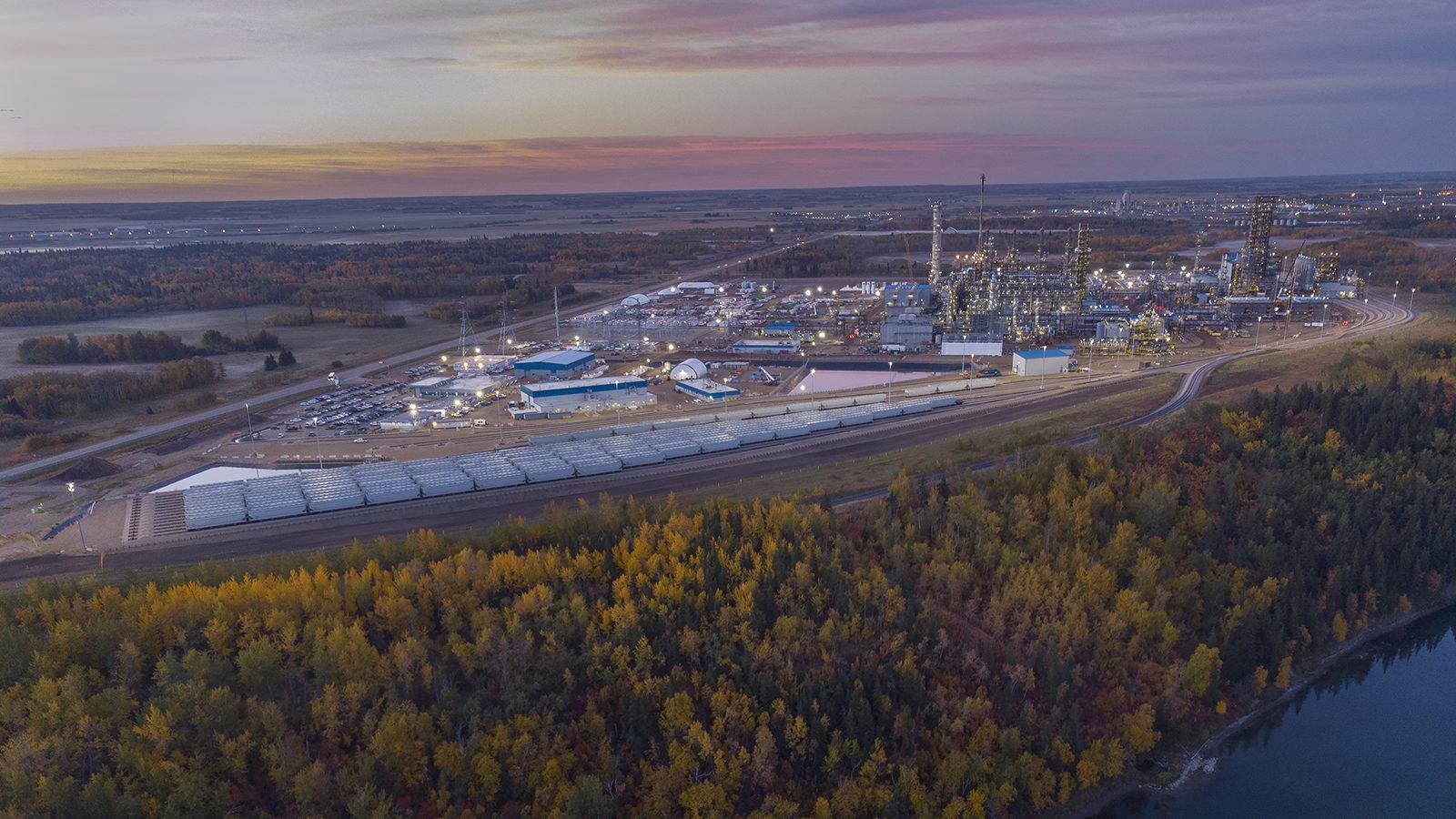 During construction the HPC project created approximately 16,000 full-time equivalent jobs, and when complete it is expected to support more than 300 full-time jobs at site as well as 1,000 indirect and induced jobs to support operations.  
Up and running, the complex it is expected to generate approximately $50 million per year in direct provincial revenue.
To reduce environmental impacts, Inter Pipeline has partnered with the Northern Alberta Institute of Technology (NAIT) to create Plastics Research in Action (PRIA), providing $10 million over 10 years to NAIT Industry Solutions to look at ways to optimize facility processes at HPC and support important research initiatives.  
"Initiatives like PRIA are the right thing to do from an environmental perspective, and it's what a responsible operator in this space does," Royer says.  
Two main initial undertakings of PRIA are the study of micro-plastics in water and how hard-to-recycle plastics can be used in other products.   
"The potential global impacts for these projects is astounding," NAIT president Laura Jo Gunter during the PRIA Second Year Update.  
"From identifying and quantifying micro-plastics in the North Saskatchewan River to blending plastics into asphalt for use in cold climates, to turning plastics into luxury flooring, to researching plastic waste, all of these have promising benefits that go way beyond Alberta." 
The intensive research involves students, other companies and additional institutions as collaborators.  
"We want to be part of it. We want to be part of the solution," Royer says.  
"To contribute to a body of knowledge around plastic waste research and find practical solutions to help move Alberta and Canada toward a more circular economy is a big part of the sustainability responsibility of any company producing plastics."  
Canada currently imports close to $1 billion in polypropylene each year. The polypropylene that the HPC will produce will be the only polypropylene produced in Canada, Royer says. 
The project will be North America's first integrated propane-to-plastics plant, using abundant propane resources in Alberta.  
Inter Pipeline is founder of the Plastics Alliance of Alberta and a member of the global Alliance to End Plastic Waste, which boasts more than 90 member companies, partners, allies and supporters.
Headquartered in Singapore, the Alliance's mission is clear – to rid the planet completely of plastic waste.  
Other Alliance member companies include such international heavy hitters as PepsiCo, ExxonMobil, Shell and Alberta-based Nova Chemicals.
Nova has pledged to encourage plastic reuse, recycling and regeneration, announcing an investment of close to USD $2 million in support of Project Stop, which works specifically towards the lessening of marine pollution with a special concentration in Indonesia. 
The unaltered reproduction of this content is free of charge with attribution to Canadian Energy Centre Ltd.