The Alberta Indigenous Opportunities Corporation (IOC) officially got off the ground on Monday, making available up to $1 billion for First Nation communities to participate in major resource projects.
An eight-person volunteer board of directors has been established, which will enable the IOC to begin allocating investment support such as loan guarantees, the province said.
The company is looking for projects that provide "substantial, meaningful economic benefits" for Indigenous groups at a relatively low risk for government, said chair Cody Church, CEO of Calgary-based Clear North Capital.
The low risk is expected because IOC is looking for projects that are already operating and providing cash flow, while the potential for high reward is expected because of project scale.
A minimum of $20 million of Indigenous interest in a project will be required for eligibility, while the maximum per project the IOC board can authorize is $250 million, Church said. Funding is available for oil and gas, as well as renewables, mining and forestry.
"This will be a game changer, because it will make accessible at commercial rates credit and capital for First Nations to get an ownership stake to buy into major projects from which their people can benefit," Alberta Premier Jason Kenney said at the project announcement.
"There are many of our First Nations that simply do not have the financial capacity or depth, for whatever reason, to engage in the kind of major financial transactions that are required for their people fully to benefit from resource wealth. Today, that changes."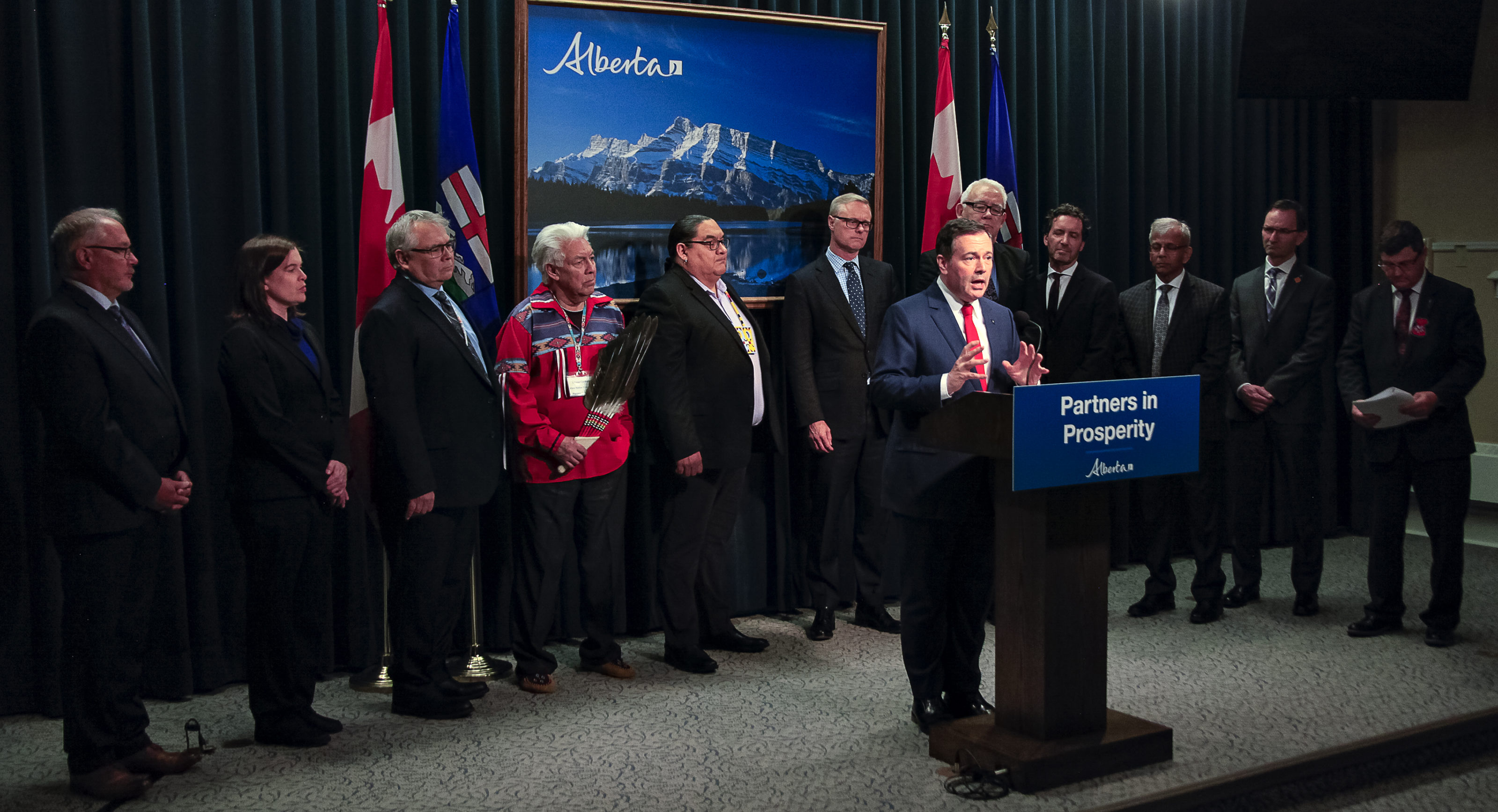 Although the IOC is not specifically focused on pipelines, Kenney said he expects the first-of-its-kind company will help build support for pipeline projects.
"I happen to think that the more deeply-vested First Nations are in the resource industry, the more overall Aboriginal support there will be for projects like pipelines and market access," he said.
Church is joined on the board by vice-chair Stephen Buffalo, CEO of the Indian Resource Council; Heather Barnhouse, a partner at Dentons who specializes in structuring large corporate deals; Gary Bosgoed, a leading Indigenous entrepreneur; Strater Crowfoot, CEO of Indian Oil and Gas Canada; Aroon Sequeira, founder of corporate finance advisory firm Sequeira Partners; Peter Williams, co-founder of Annapolis Capital; and Donavon Young, Alberta's Deputy Minister of Indigenous Relations.
"Their combined experience in Indigenous business, wealth creation and deal making ensures that the corporation will be a serious player in the resource sector from the get-go," Kenney said.