On the White Earth Reservation in northwest Minnesota, Matt Gordon takes great pride that his family's Native American-owned construction company is able to help workers support their families in a region where 21 per cent of the population lives in poverty.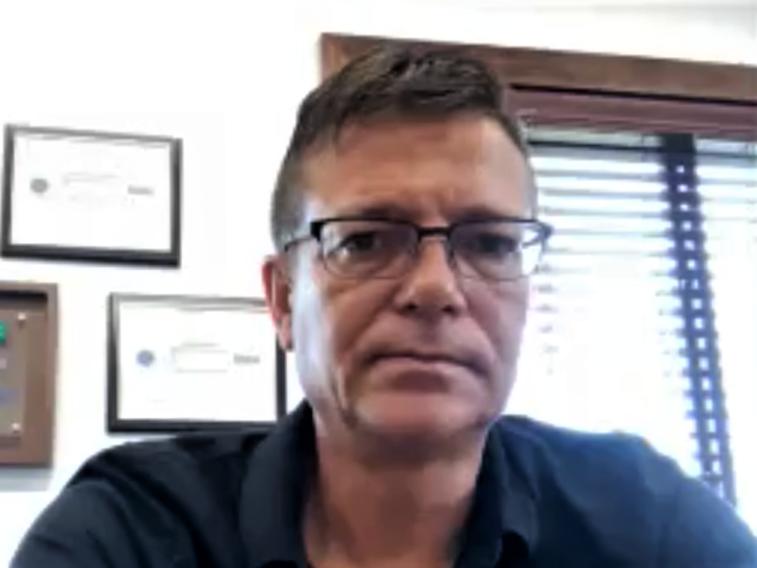 Gordon Construction is working on Enbridge's Line 3 Replacement Project, and that ongoing work is helping provide vital jobs and income for a region that has seen its share of struggles.
The company has over 150 employees, 60 of whom are recognized federally as Native Americans, Gordon says. Of the other 90 employees, many are married to a Native American member, supporting a Native American family, or living on the reservation.
"All that money stays on the reservation. One guy that works or one lady that works, they take care of not only their children or their significant other or spouse, they take care of their aunt or their grandma. It's a big web is what they take care of," he says.
"These are union jobs for a lot of these people. You get hours built up and good health insurance. You don't have to go to Indian Health anymore. You have a retirement after you're vested and you have a sustainable income."
Activist hypocrisy
After anti-pipeline activists wreaked havoc on a worksite earlier this month, Gordon and five fellow Native American business leaders working on Line 3 released a joint letter calling out activists in part for "intentionally creating a false narrative that there is no Native American support for this project and the economic impacts and opportunities it brings to our people."
The work of Native Americans employed by Gordon Construction and other companies were disrespected and put on hold when protestors descended on the work site, claiming to be defending the environment and Indigenous rights.
"They ended up not only damaging our equipment, they put gravel in our fuel tanks, in our hydraulic tanks, flattened all the tires. They essentially took that place over for almost 24 hours. They just left garbage everywhere," Gordon says.
"It's a touch of irony how these people are coming in to say they're there for the environment, but then it's just total chaos and anarchy and then they leave a mess. It took three days for that place to be cleaned up before we could go back to work."
Gordon says the letter was also a reminder that there's not universal opposition to Line 3 from Native Americans.
"We wanted to let other people know that all the Native Americans don't oppose the pipeline," Gordon says.
"It's a good thing all the way around up in the northwest Minnesota corridor."
Early advocate for Line 3
From his office window in the small town of Mahnomen, where his family has been for generations, Gordon often sees oil trains rolling by. It's an ongoing reminder of both the power of U.S. oil demand and the risks of transportation without pipelines.
"We see oil coming up and down every day. It's not going to stop just because one pipeline shuts down," he says. "Pipelines are indisputably safer."
Gordon was an early advocate of the Line 3 project, having previously worked with owner Enbridge including doing pipeline integrity digs for safety inspection on the existing pipeline.
"Essentially they have a structure set up on safety and environmental similar to that of working for the government, but I would say it's even more stringent," he says.
"My big thing of it is that they are a fair company. They work with you and they're not trying to bankrupt you or make you lose money. They want you to succeed because if you're a success, they're a success."
Benefits in Mahnomen
Mahnomen County, inside the White Earth Reservation, has the lowest per capita income in Minnesota. It's about $21,000 per year, according to the U.S. Census Bureau.
Gordon says that working pipelines, community members are able to make much more.
"You're looking at guys that are working 60 hours a week, anything after eight hours a day is overtime, and all these guys are bringing home $2,500, $3,000 a week, which is huge to a lot of people in the community. Pretty proud of that fact."
In addition to its contracts on the new Line 3, Gordon Construction is looking forward to supporting decommissioning and reclamation of the existing pipeline.
"Not only are we working now, but we'll be working in the future when they're doing the decommissioning of the line and shutting the old line down with final restoration. That'll be a two to three year project," Gordon says.
"We'll have 40 to 60 guys dedicated to the final restoration portion after the line is done. And then you have the decommissioning aspect, and we're trying to help support that process also."
The unaltered reproduction of this content is free of charge with attribution to Canadian Energy Centre Ltd.