Justin Bourque started envisioning a pathway to prosperity for his community growing up on his family's trap line outside of Anzac, Alberta, in what is now the heart of oil sands drilling production.
Surrounded by development creeping closer and closer, he says his life path and relationship with the oil and gas industry has been spiritually guided by a series of both welcome and unwelcome opportunities.
Today he is the elected Vice President and CEO of the Willow Lake Métis Nation (WLMN) and is developing a roadmap that outlines the steps Indigenous communities can take to invest their own capital into building energy infrastructure and assets.
"Now is the best time in history. At no better time has the initiatives that industry has announced and the beliefs of Indigenous people aligned in terms of what needs to happen," Bourque says.
WLMN recently announced the creation of Indigenous Environment and Social Governance (IESG), one component of a larger effort to redefine Indigenous relationships with industry partners and provide generational opportunity for Métis and Indigenous communities.
WLMN is home to an established oilfield contractor, the Willow Lake Métis Group, who has announced several new partnerships in recent months with players including Melloy Industrial, Terrapure Environmental, Apex Well Servicing, Maviro Group, Steel River Energy Services, Spence Corrosion, and CANEIL Asset Integrity Management.
Bourque didn't always see himself as a leader in his community.
The energy boom of the 1990s created demand for tradespeople. His decision to answer the call was reinforced by the opportunities his father's career in oil and gas provided for his family throughout his youth. "The industry drove this community; families survived because they had members working for Syncrude or Suncor."
At age 16, he was welding for Suncor, completing his apprentice hours within high school and subsequently earning his Red Seal journeyman ticket by age 20.
"That program gave me such an amazing start. Part of the benefits of growing up in the oil sands region is a lot of youth have the opportunity to get started in their careers at a young age."
Bourque's early career in oil and gas presented him with the opportunity to travel north America, gathering industry knowledge to apply to his work at home in Alberta.
He contributed to small projects as a technician and oversaw major maintenance shutdowns as a manager. In late 2015, Bourque's career was on a positive trajectory, but at the time he was also dealing with a series of personal and professional tragedies.
A significant bitumen emulsion spill had occurred just a few hundred metres from his trapline, threatening his traditional way of life. The incident reinforced Bourque's motivation to bring his perspective to the industry.
"Why walk away from an industry that provided for our region for so many years? There are impacts and changes, but we can't turn off a switch and tell them to take their plant and go build it elsewhere. There really is no option but to work with industry and industry is no more than people. Why wouldn't we work with people to better our future?"
Close personal losses of family members and Métis culture mentors were soon eclipsed by an explosion at the Long Lake oil sands project in 2016, which claimed the lives of two of Bourque's colleagues.
Making things worse, this tragedy happened shortly before the Fort McMurray wildfires that evacuated most of the region, and during a downturn in oil prices that resulted in the layoffs of not only Bourque, but hundreds of his friends and colleagues. It was time for a new direction.
While his direct career within energy had ended, Bourque's community driven relationship with industry and role as traditional knowledge keeper were just beginning.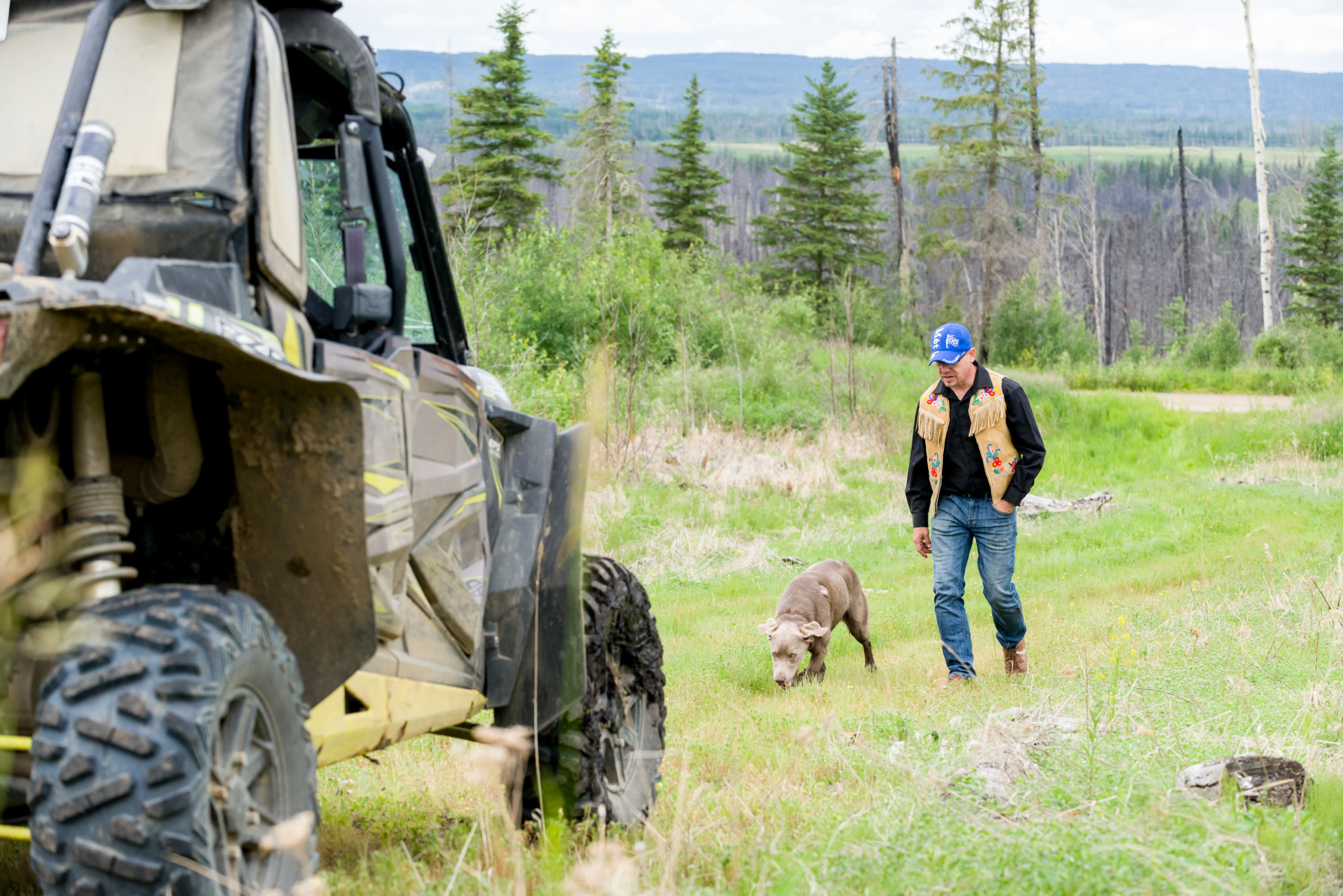 Having taken solace on the land, WLMN awarded Bourque "Trapper of the Year" in 2017. It was during the writing of his acceptance speech where he realized a gap in traditional knowledge: he was the only land user in his generation.
His next spiritually guided opportunity was a transition from apprentice to teacher as he began a mentorship program of his own.
"I run a land-based learning program within our school division based on everything I had been accustomed to growing up. When traditional knowledge becomes part of our every day, that piece is reconciled," he says.
Traditional Teachings, Inc. ignited Bourque's excitement in community involvement upon seeing how it impacts the youth and ensures traditional Métis ways are passed on.
Students have embarked on many journeys with him to date. To name a few: ice fishing, moose hunting – including the firearm licensing process, rabbit snaring, skinning and harvesting of meat for stew (via Zoom due to Covid-19), wilderness survival safety, berry picking, medicine walks – 11 medicines were identified within walking distance of the school – and Indigenous STEM programs.
"The most impactful part is seeing the students hang on Justin's every word, how he continues learning himself, and always brings Elders in to pass along knowledge" says Amy Savill, vice-principal of Anzac and Bill Woodward school. "He always leaves them wanting more."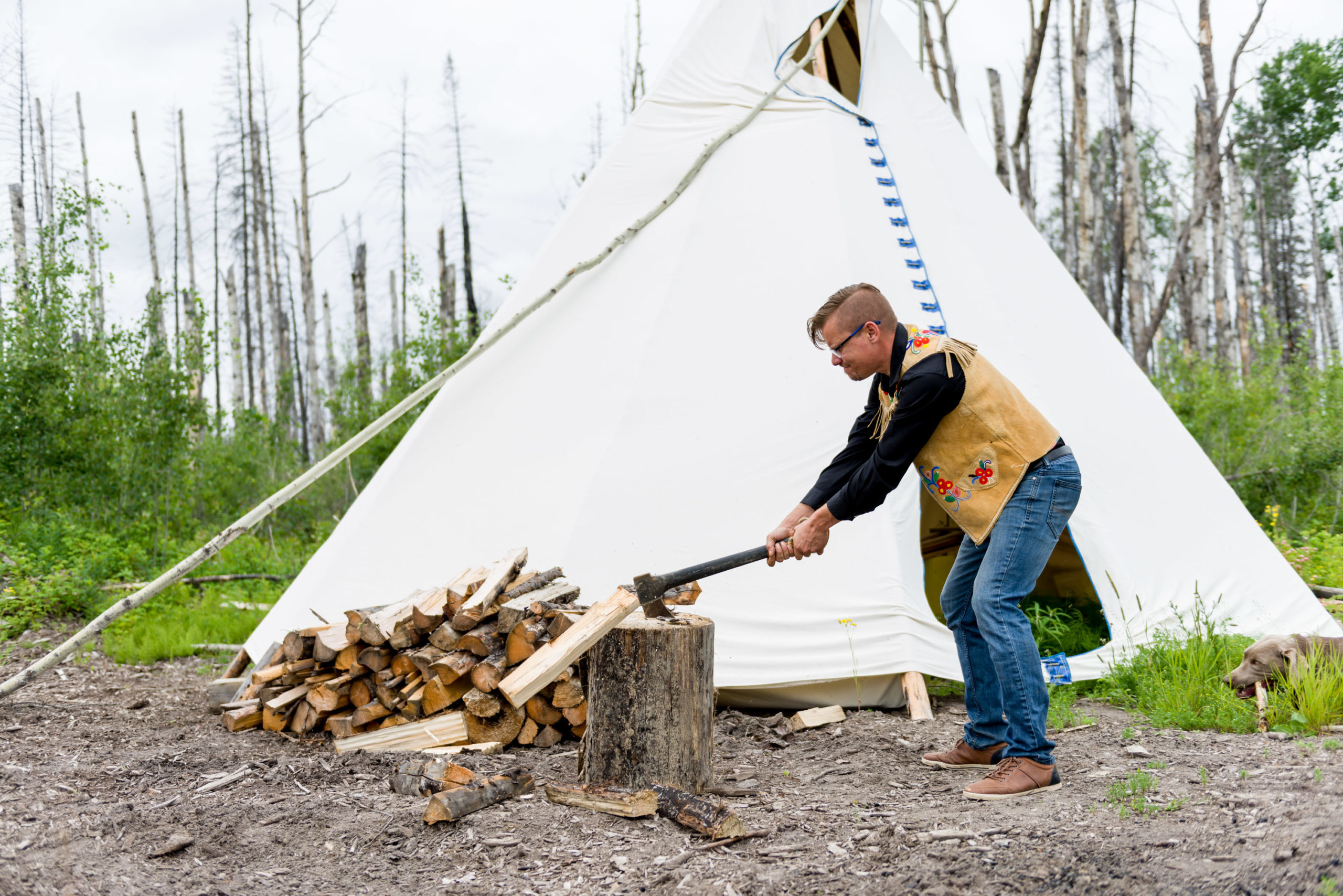 While the transfer of traditional knowledge through generations is of utmost importance to Bourque, so to is securing their economic prosperity.
He says the opportunity to bridge his experience in the energy sector with his life in the community has come as a breath of fresh air, a chance to seek alignment and common ground between Indigenous communities and the industry.
Bourque's vision for the future of his community and others like it who exist alongside energy development starts with a roadmap he wants to establish in collaboration with industry, government and Indigenous communities.
This relationship is necessary to progress and secure the inclusion and success of future generations.
Bourque knows that the task of decreasing the oil and gas industry's carbon footprint is not as easy as switching off the taps.
Oil and gas will continue to dominate global energy markets for decades to come, according to forecasts by the International Energy Agency. This fact forms the basis of Bourque's case for immediate action towards a solution that will complement oil and gas development in the interim and secure success for the future.
Through IESG, WLMN 's partnership with Calgary-based Elemental, Bourque plans to create a model for Indigenous ownership of renewable projects where oil and gas producers can purchase credits locally to offset emissions.
An example of a current development that fits this model is the Awasis Solar Project in Saskatchewan. Located on reserve land and owned by the Cowessess First Nation, this project brings direct benefits in terms of ownership experience, lease revenue, employment, knowledge sharing, and equity returns.
"We talk about land rights, constitutional rights, Indigenous rights… there has never been a lot of talk about economic rights. If we focus on those economic rights today, they will lead the outcomes we need for tomorrow," Bourque says.
The unaltered reproduction of this content is free of charge with attribution to Canadian Energy Centre Ltd.