Raylene Whitford's unorthodox career path took the Métis woman from corporate boardrooms to a frigid winter working as a roughneck in northern Alberta.
From oak paneled offices in London, England, to the icy decks of drilling rigs, to working with Indigenous communities in the Amazon, Whitford's career trajectory has been anything but conventional.
"I may very well be one of the few people in the world to go from roughneck to one of the youngest ever CFOs on the London Stock Exchange in a matter of months" Whitford says with a laugh.
A Chartered Accountant who has an MBA in Oil and Gas Management from Aberdeen (Scotland), Whitford is now pursuing a PhD in Indigenous Studies and Business at the University of Alberta.
After graduating from the Alberta School of Business, Whitford qualified as a Chartered Accountant with KPMG in London (UK). Following a tour in Corporate Finance and Mergers and Acquisitions she took a sabbatical from an advisory role with British Petroleum in 2014 to spend a winter working as a roughneck for Akita Drilling in Alberta.
"I had this insatiable need to learn how the industry operates from the ground up, and to learn the language of drilling," she says.
"Everyone told me I was crazy for giving up business class flights all over Europe for a pair of coveralls and steel toe boots in Northern Alberta, but there was never a question in my mind — It was something I had to do."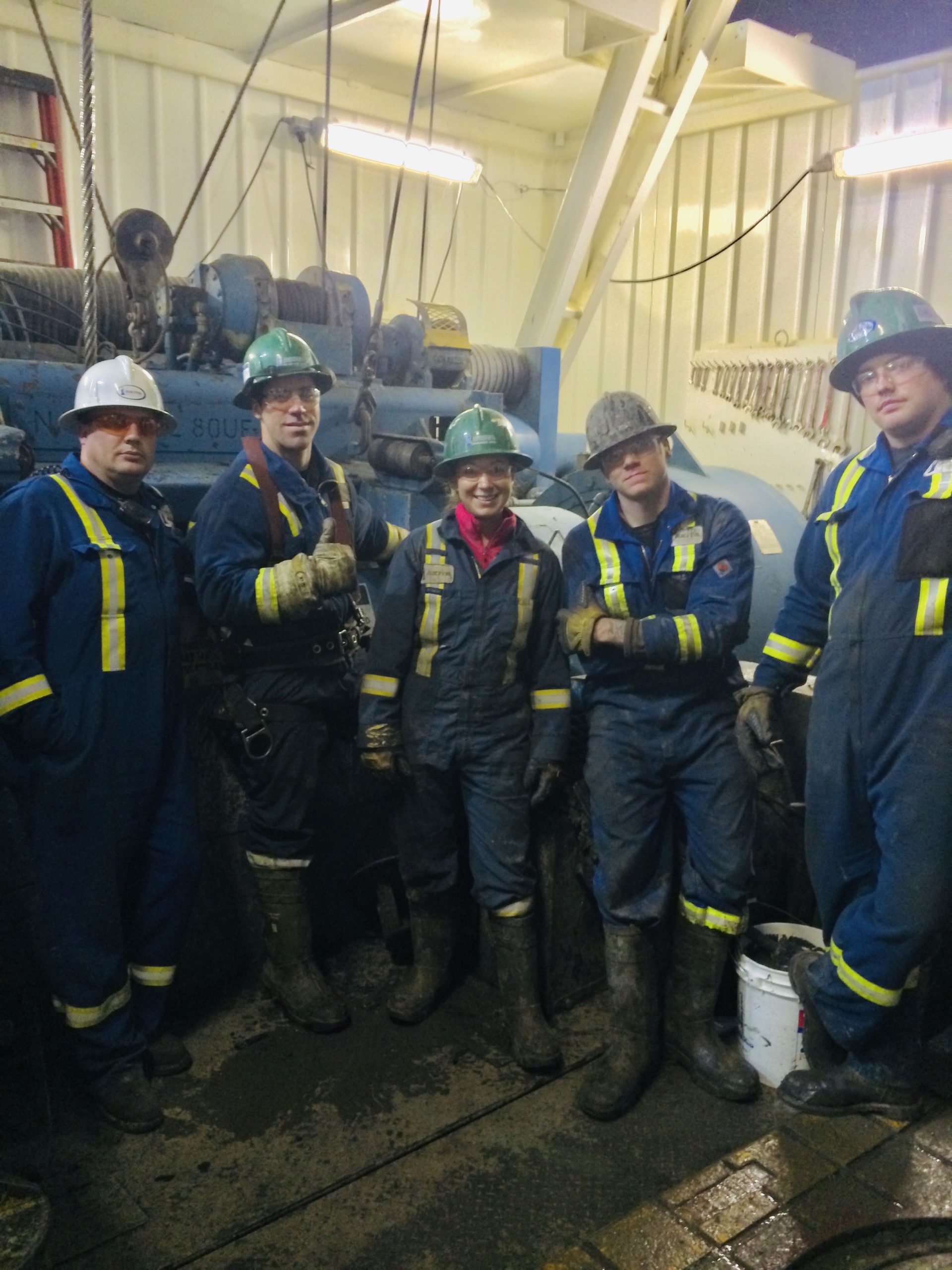 During that winter, the company's first Indigenous female rig-hand made a name for herself as a reliable, capable, and hardworking team member during some of the coldest days she has ever experienced on a drilling rig in Conklin, about a four-hour drive northeast of Edmonton.
"I remember standing on top of the compound, filling the boiler at 4 a.m. It was pitch black and minus forty, and I found myself thinking, 'Wow, I'm actually doing this,'" says Whitford.
Months later, Whitford was back in Europe, helping a company transform itself ahead of a move into Asian markets.
"In 2015, I led the restructuring of a listed oil and gas company in the UK in preparation to acquire a portfolio of gas assets in South East Asia," says Whitford.
However, her heart has always been with her community. Throughout her career, the late Métis businessman and Order of Canada recipient Herb Belcourt, who passed away in 2017, encouraged her work abroad to gain the skills and experience she needed and then come back to help First Nation and Métis communities in Canada.
"After the stock exchange, I was offered the opportunity to run a cost optimization program for a national oil company in Quito, Ecuador" says Whitford, who fell deeply in love with the country and saw an opportunity to work with Indigenous communities in the Amazon who had been impacted by the energy sector in the country.
Whitford spent three years working in the Ecuador when she received a call asking her to direct a $42 billion USD capital efficiency program in the Middle East.  Keen to experience the industry from that perspective, she jumped on the opportunity.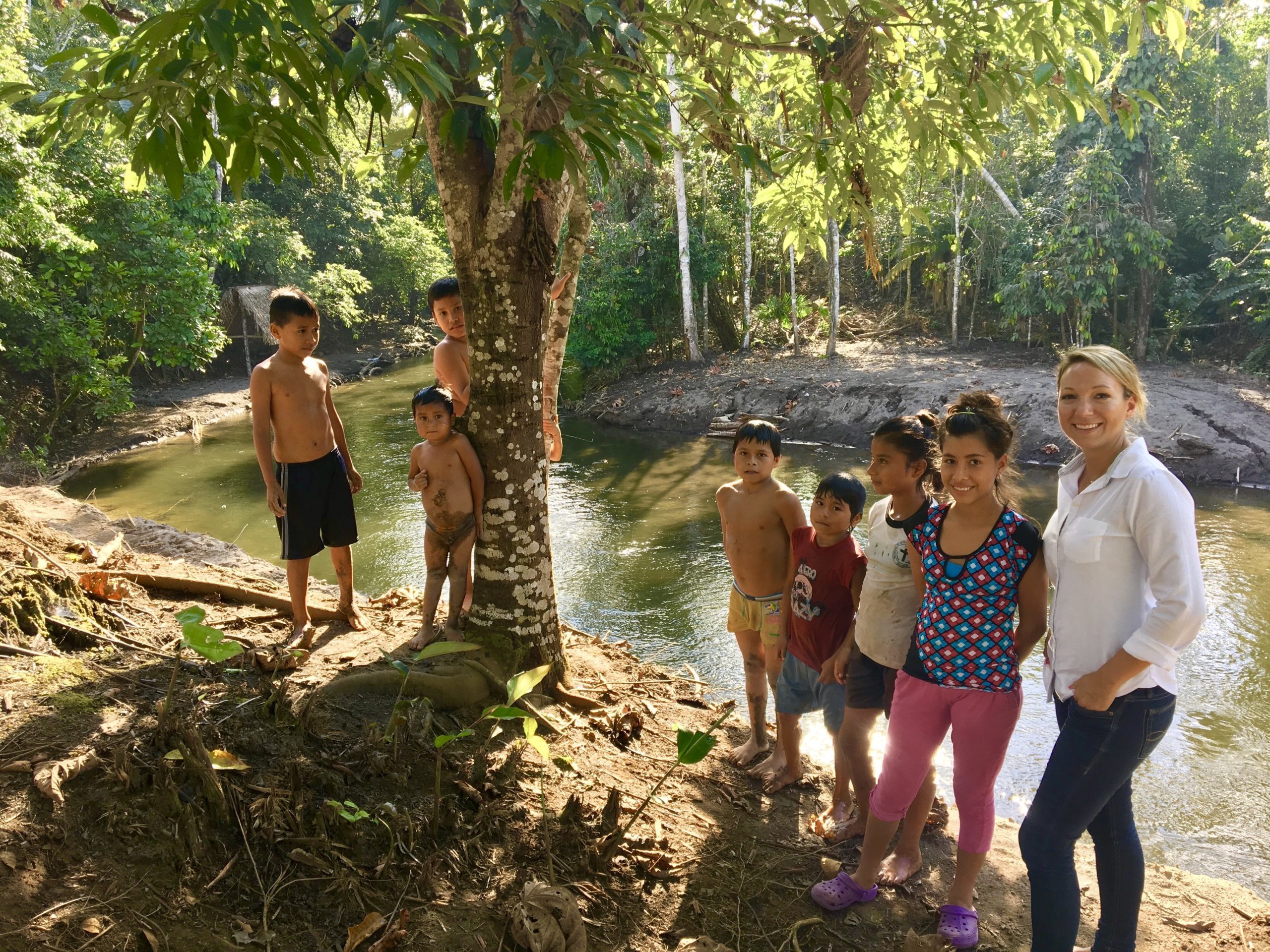 However, after a few years, the advice of her mentor Belcourt began to resonate with her, eventually leading Whitford back to Canada in 2019.
She asked herself: "What am I doing here, using my skills and experience to make this country even richer when I could be at home, helping my community."
Now managing director of Alberta-based Canative Energy, Whitford is focused on "working hand-in-hand with Indigenous communities to facilitate their economic empowerment."
Whitford acknowledges that returning to Canada has been difficult, as she had thought industry would have been further along in working alongside Indigenous communities.
Still keen to keep her international connections alive, Whitford recently created and facilitated a global exchange between First Nations, Métis, and Māori in a program called "INDIGI-X" where 22 Indigenous professionals from Canada and New Zealand worked together in month-long exchange and made recommendations to both the governments of Canada and New Zealand on economic exchange opportunities between our Nations.
"I'm still looking for right opportunity to use all I have learned to benefit industry, government and Indigenous communities here in Canada," she says. "I love a challenge and I am ready for anything."