Two First Nations chiefs in British Columbia say the global COVID-19 crisis is a stark demonstration of the need for Canada's Indigenous communities to take control of their own economic destinies – and that partnerships with significant oil and gas projects will be key to unlocking their Nations' potential.
Chief Michael LeBourdais of Whispering Pines/Clinton Indian Band says his community lacks the proper economic opportunities and resources to take control of its medical services and needs, particularly when there is coast-to-coast demand spurred by the global pandemic.
Now serving in his second term as chief, LeBourdais has been an outspoken advocate and leader when it comes to Indigenous ownership of the Trans Mountain pipeline expansion (TMX), and has led the Western Indigenous Pipeline Group in that endeavour for the past several years.
"Oil and gas is the fundamental reason we have the ability to stay home and protect ourselves and communities," says LeBourdais. He says that the ability to get things delivered to peoples' homes, from food to toilet paper, is enabled by oil and gas.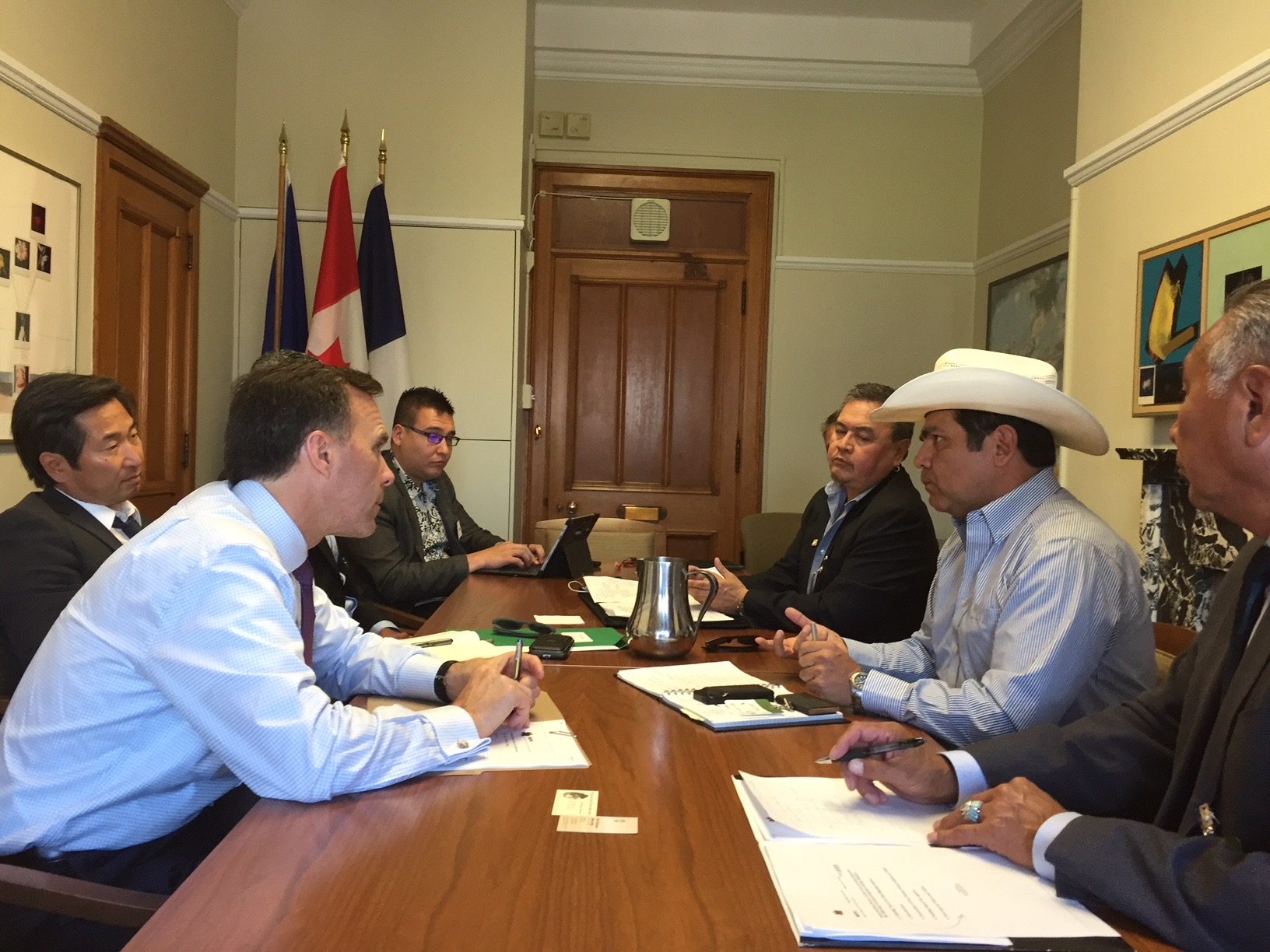 LeBourdais says the COVID-19 crisis has given he and his group a greater purpose in pursing Indigenous ownership of TMX and points to oil and gas as a critical component in protecting society and building a more resilient economy that will play a fundamental role in Canada's economic recovery.
"The Canadian economy will be depressed for quite some time as tourism and retail will not return to normal for a very long time," says LeBourdais, who believes oil and gas will provide an immediate opportunity to get Indigenous and non-Indigenous Canada back to work in a significant way while other sectors attempt to return to normal.
LeBourdais has built a board of elected chiefs and other leaders who believe TMX is a way for nations who are impacted by the pipeline to turn poverty in to prosperity.
An important voice on the Western Indigenous Pipeline Group has been T'sou-ke First Nation Chief Gordon Planes, whose community is located on Vancouver Island about 40 kilometres west of Victoria.
T'sou-ke First Nation was a pioneer of solar energy and was the first Indigenous community in Canada to build a solar array, which has now been in operation for over ten years. However, Planes recognizes the role oil and gas plays in the coastal First Nation's ongoing prosperity.
"T'sou-ke has always been about community first and has made culture and environmental protection the priority, but we can't do that without a strong economy," says Planes, who points to his community's oyster farm and wasabi greenhouses as other ways it has built a diverse economy. He sees TMX as a way to add to that prosperity and environmental control.
"Ownership of Trans Mountain will play a pivotal role in allowing nations who carry all the risk to protect the oceans and land, as it is way easier to do this way than being on the outside looking in" says Planes.
"The TMX shipping lane has been going past my house for 60 years, and ownership of this pipeline gives T'sou-ke the opportunity to invest in the protection of our ocean and territory."
Whether it be having the ability to address the immediate COVID crisis without being dependent on the federal government or whether it is ensuring environmental protection, LeBourdais says Indigenous ownership in TMX and other major infrastructure projects "demonstrate to Canada and the rest of the globe that Indigenous people will be at the forefront of economic development moving into the future."