Major milestones are expected this year for oil and gas projects that build on Canada's position as a responsible global supplier and leader in emissions reductions.  
Projects in 2022 are anticipated to breathe new life into the sector in Newfoundland and Labrador, produce a new generation of low-emission plastic, and set up Canada for expanded carbon capture and storage use that will allow for even greater emissions reductions.   
And there's also the long-awaited completion of the pipeline delivering Canada's first large-scale access to growing global oil markets.  
Here's what to watch.
Trans Mountain Expansion 
Right now there are about 12,600 people working on the Trans Mountain expansion, in what is known as "peak construction" as the project moves toward completion. 
Canadian oil producers and their customers have been waiting for the expanded shipping capacity for years – the existing pipeline and marine terminal have been overbooked on a regular basis for the last decade.  
Even with an increasing role for renewable energy, global oil demand is expected to increase to 103 million barrels per day in 2030 and stay steady at that level through 2050, according to the International Energy Agency (IEA).  
The Trans Mountain expansion is expected to be "mechanically complete" by the end of 2022.   
Learn why Trans Mountain is good for Canada and the world.  
Terra Nova Extension 
People in Atlantic Canada are celebrating the decision by Suncor Energy and its partners to go ahead with the Terra Nova Extension project.  
Terra Nova is a floating production, storage and offloading (FPSO) vessel offshore Newfoundland and Labrador that has been delivering crude oil since 2002. It now has at least another decade of life ahead of it, thanks to the extension project.  
"This is excellent news for our province knowing that they will be in production for 10 more years, 70 million more barrels of oil," says Charlene Johnson, CEO of the Newfoundland and Labrador Oil & Gas Industries Association. 
"It roughly impacts about 1,000 people directly and indirectly. But the impacts go much deeper than that when you consider the thousands of people in the service and supply sector, when you look at the benefits in terms of taxes and royalties to the province." 
After initial work at Bull Arm in Newfoundland and Labrador, the Terra Nova FSPO has now arrived for additional upgrades in Ferrol, Spain. A safe return to operations is expected before the end of 2022, Suncor says. 
Learn more about oil and gas in Atlantic Canada.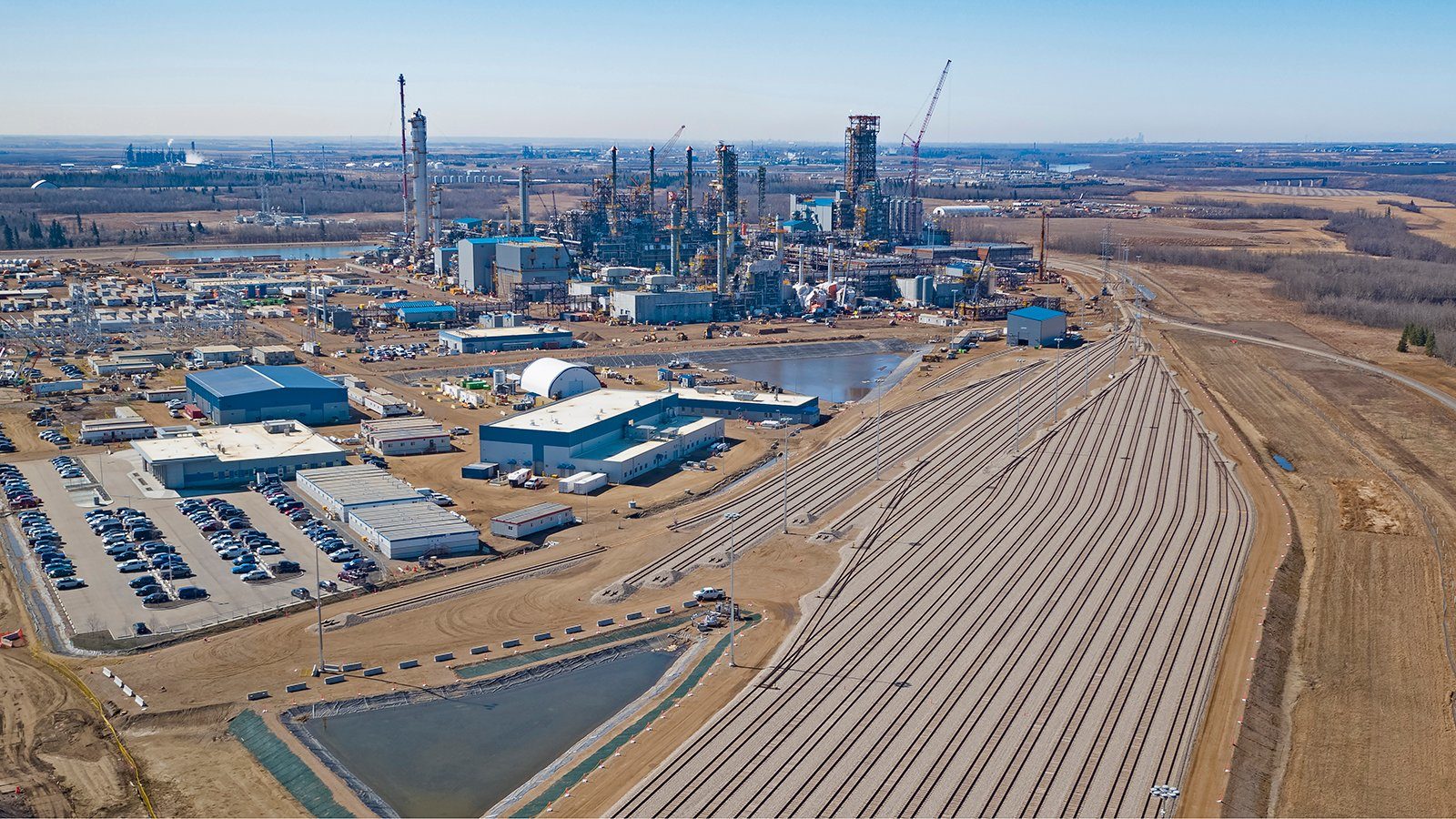 Heartland Petrochemical Complex 
Construction is in the home stretch for the first integrated project in North America that will generate recyclable plastic for use in everyday products, courtesy of abundant supplies of propane. 
Inter Pipeline Ltd.'s $4.2 billion Heartland Petrochemical Complex near Edmonton is now more than 90 per cent complete. The company says there were more than 4,000 people working on the project at peak, and they have laid enough piping and steel to stretch from the plant site in Alberta to the Pacific Coast. 
The Heartland project will produce polypropylene, one of the most used plastics in the world. But its polypropylene is expected to have a greenhouse gas emissions footprint that is 65 per cent lower than the global average, thanks in part to on-site hydrogen-augmented power and utilities generation. 
Production is expected to begin in the second quarter of 2022. 
Learn more about the Heartland Petrochemical Complex.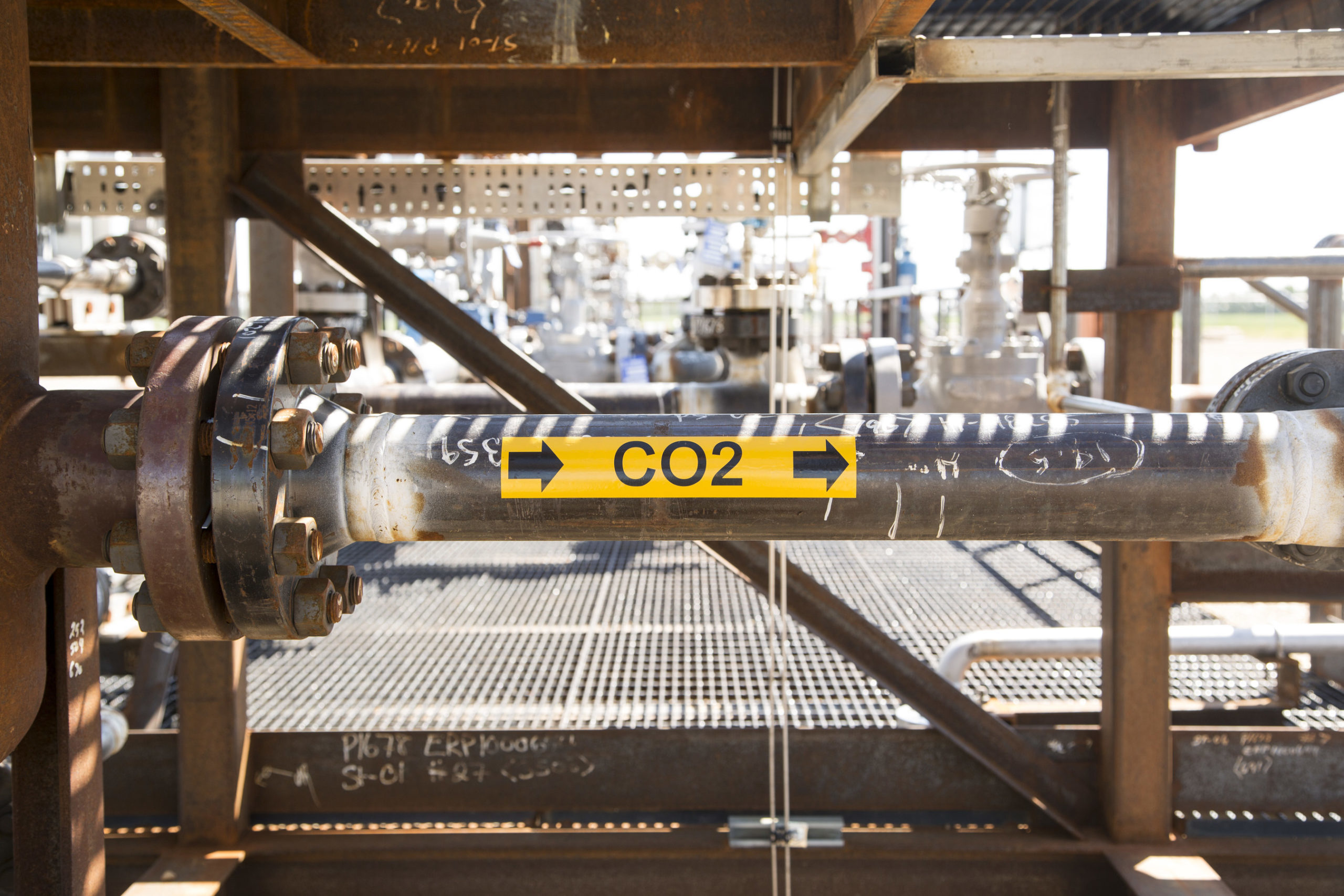 Carbon Capture and Storage 
Canada — already a leader in carbon capture and storage (CCS) technology — could become an even bigger global player in 2022, according to analysts with Wood Mackenzie.   
Projects in Alberta and Saskatchewan have already taken the equivalent of more than 8.7 million cars off the road by capturing CO2 that would have otherwise been emitted to the atmosphere and transporting it via pipeline for deep underground storage.  
It will be "virtually impossible" to achieve the emission reduction targets set out in the Paris agreement without significantly expanding CCS, according to the IEA. 
Last year in Canada companies signed 11 initial agreements for new CCS projects, Wood Mackenzie reports. The Alberta government is expected to select full project proposals for its "strategic hub" concept by March 2022, and industry is also working with the federal government to advance support for CCS.  
"If the outcome of federal government and industry negotiations is positive, we could have a final investment decision rush," Wood Mackenzie analysts said.  
Learn more about CCS in Canada.  
The unaltered reproduction of this content is free of charge with attribution to Canadian Energy Centre Ltd.