A B.C. Indigenous leader is calling for jail time for the violent attackers who reportedly tried to set fire to a vehicle with people inside it who are working on the Coastal GasLink pipeline.  
Camouflaged assailants allegedly fired flare guns at workers, swung axes at vehicles and through a truck's window, the company said following the confrontation early Thursday. A police officer was injured after several people threw smoke bombs and burning sticks, according to RCMP
"I hope they are charged with attempted murder [and] face years of jail time. We need names, who were involved [and] who played a role in orchestrating this," Chris Sankey, CEO of Blackfish Enterprises and former elected councillor for the Lax Kw'alaams Band near Prince Rupert, said via Twitter.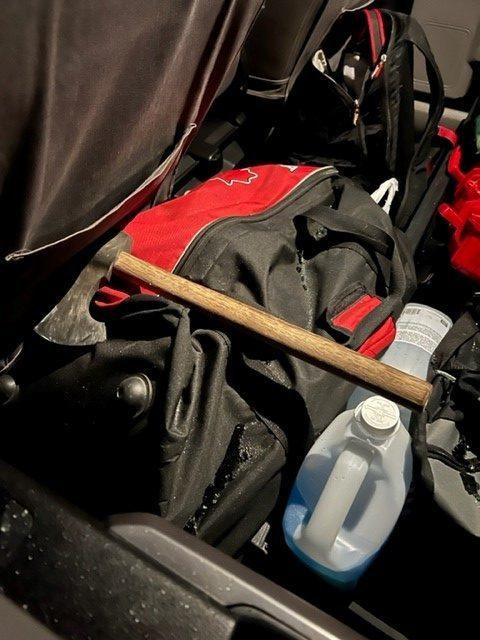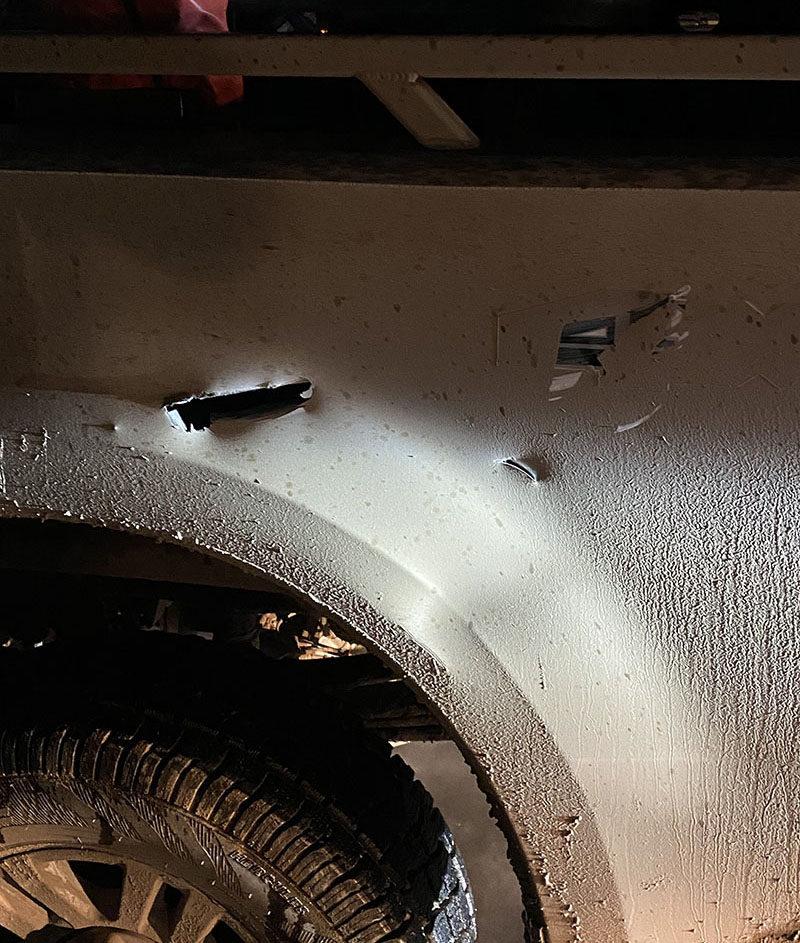 It was a calculated and organized  attack that left a multi-million dollar path of destruction, RCMP North District Commander Warren Brown said in a statement. In addition to the attacks on workers, police discovered significant damage to heavy machinery, fencing, and portable buildings. 
"This is a very troubling escalation in violent criminal activity that could have resulted in serious injury or death," Brown said. 
The incident occurred near Houston, B.C., in an area where Coastal GasLink and its contractors are guaranteed safe access to build the project through an injunction by the B.C. Supreme Court.  
"This vile, violent crime targeted at workers demands the most serious of responses from authorities," Brad West, mayor of Port Coquitlam, B.C., said via Twitter on Thursday.   
Construction of the 670-kilometre pipeline from Dawson Creek, B.C. to the LNG Canada export terminal at Kitimat is approximately 50 per cent complete. Together the two projects will enable Canadian natural gas producers to reach hungry markets in Asia where emerging economies still include coal as a major part of the energy mix..  
The attack occurred where Coastal GasLink is "micro-tunnelling" to cross underneath the Morice River. According to the Canada Energy Regulator, "trenchless" methods like micro-tunnelling require little or no construction in the water, meaning there is little to no disturbance to the river bed or banks.     
Sankey, has said it is devastating to watch the ongoing illegal protests attempting to block the project's construction. 
Communities like his benefit financially from working with Coastal GasLink and LNG Canada, helping reduce their reliance on the federal government. 
"At the end of the day when these protesters leave our communities and go back to their homes, they go back to their jobs, they go back to a life that so many Indigenous people have only ever dreamed about," Sankey told CEC in December.  
"They leave carnage behind for the communities to clean up, and it's wrong." 
No arrests have been made as of publication.  
The unaltered reproduction of this content is free of charge with attribution to Canadian Energy Centre Ltd.