The varied future scenarios in the new report by the United Nations Intergovernmental Panel on Climate Change (IPCC) fuse into one conclusion – society needs to move faster to reduce greenhouse gas emissions. It's a message that Canada's oil and gas industry is on board with and eager to lead.
But the rhetoric accompanying the IPCC report – including some from the UN itself – does nothing to advance practical solutions. Here's what's important to keep in mind.
There's 'huge' good news
There's actually good news about climate change in the latest IPCC report, according to Roger Pielke Jr., a climate science and policy researcher based at University of Colorado Boulder.
There's been "an incredible change" to the IPCC's scenarios, Pielke says. An extreme scenario that sees global temperature rise by up to 5.7 degrees Celsius by 2100 is no longer the "reference case" or most likely scenario that it was in the last IPCC report in 2013.
That scenario, which includes significantly expanded coal use, is now considered low likelihood "in light of recent developments in the energy sector," the IPCC said.
"This is huge news. Fantastic in fact," Pielke says. "There could not be a more profound change in the scenario for climate science."
But this scenario is still the focus of the IPCC report, even though it is now considered low likelihood, Pielke notes. He calculated that this extreme scenario is mentioned more than any other, some 1,359 times in the report's more than 3,000 pages, which could drive wrongheaded policy decisions intended to reduce emissions.
"The result is a report that appears to have an apocalypse bias," Pielke says.
"Science is not simply an impressionistic backdrop for political advocacy — it matters also for the details of policies that will profoundly affect peoples lives."
Emerging economies need oil and gas
Perhaps nowhere is this more potentially damaging than emerging economies in Africa and some of Asia's largest countries like India and China, where governments are not prepared to deny their citizens access to reliable, affordable energy that will help lift them out of poverty and improve their standard of living.
"You have 800 million people who do not have access to electricity. You can't say that they have to go to net zero. They have to develop," Indian energy minister Raj Kumar Singh said during a virtual summit with the International Energy Agency (IEA) this March. "They want a higher standard of living for their people, and you can't stop it."
India is planning for a future where traditional sources like coal, oil and gas coexist in the energy mix with bioenergy and renewables, according to state-owned Indian Oil Corporation. The country plans to double its oil refining capacity by 2025 and increase the share of natural gas to 15 per cent (from 6 per cent today) by 2030, helping with the goal to reduce carbon emissions by 30 to 35 per cent relative to 2005.
Driven by emerging economies, demand for natural gas traded as LNG is expected to double between now and 2040, to 700 million tonnes per year, according to Shell's most recent industry outlook.
With its vast natural gas and oil resources and responsible development practices, Canada should be the supplier of choice for emerging economies as their demand surges into the future.
Canadian oil and gas accelerating cleantech spending
It hasn't been proven yet because Canadian LNG has yet to hit the high seas, but studies continue to conclude that natural gas from Canada can significantly reduce GHG emissions if used to replace coal power.
A June 2020 study published in the Journal for Cleaner Production found that using Canadian LNG in power generation in China instead of coal would reduce emissions by 34 to 62 per cent.
With continued technological innovation like electrifying natural gas production and reducing methane emissions, the end-use results are likely to improve further.
Oil and gas companies in Canada spend more than any other sector on cleantech research and development to reduce energy emissions and improve competitiveness.
Major companies spent a record $1.6 billion on R&D in 2019 – or the equivalent of about $43 for every Canadian – according to the latest ranking by Research Infosource. That's an increase of about $400 million compared to the previous record, which was set in 2018.
Cleantech R&D investment, particularly in the oil sands, is expected to move faster with today's improved oil and gas prices, according to analysts with BMO Capital Markets.
"The free cash flow generating capabilities of these companies is next to none in terms of the global industry, partly due to the impressive decreases in costs that we've seen. We think that's only going to accelerate the deployment of capital for R&D," BMO's Jared Dziuba told CEC.
Oil sands emissions intensity – already down by 27 per cent since 2013 – is expected to decrease by another 20 to 30 per cent over the next decade just from technologies that exist today, he said. Further out, major oil sands companies representing more than 90 per cent of production have now committed to reach net-zero emissions by 2050.
A healthy oil and gas industry is critical to achieving significant emissions reductions. According to the IEA, without the input of the oil and gas sector, key technologies like carbon capture, utilization and storage (CCUS) and hydrogen "may simply not achieve the scale needed for them to move the dial on emissions."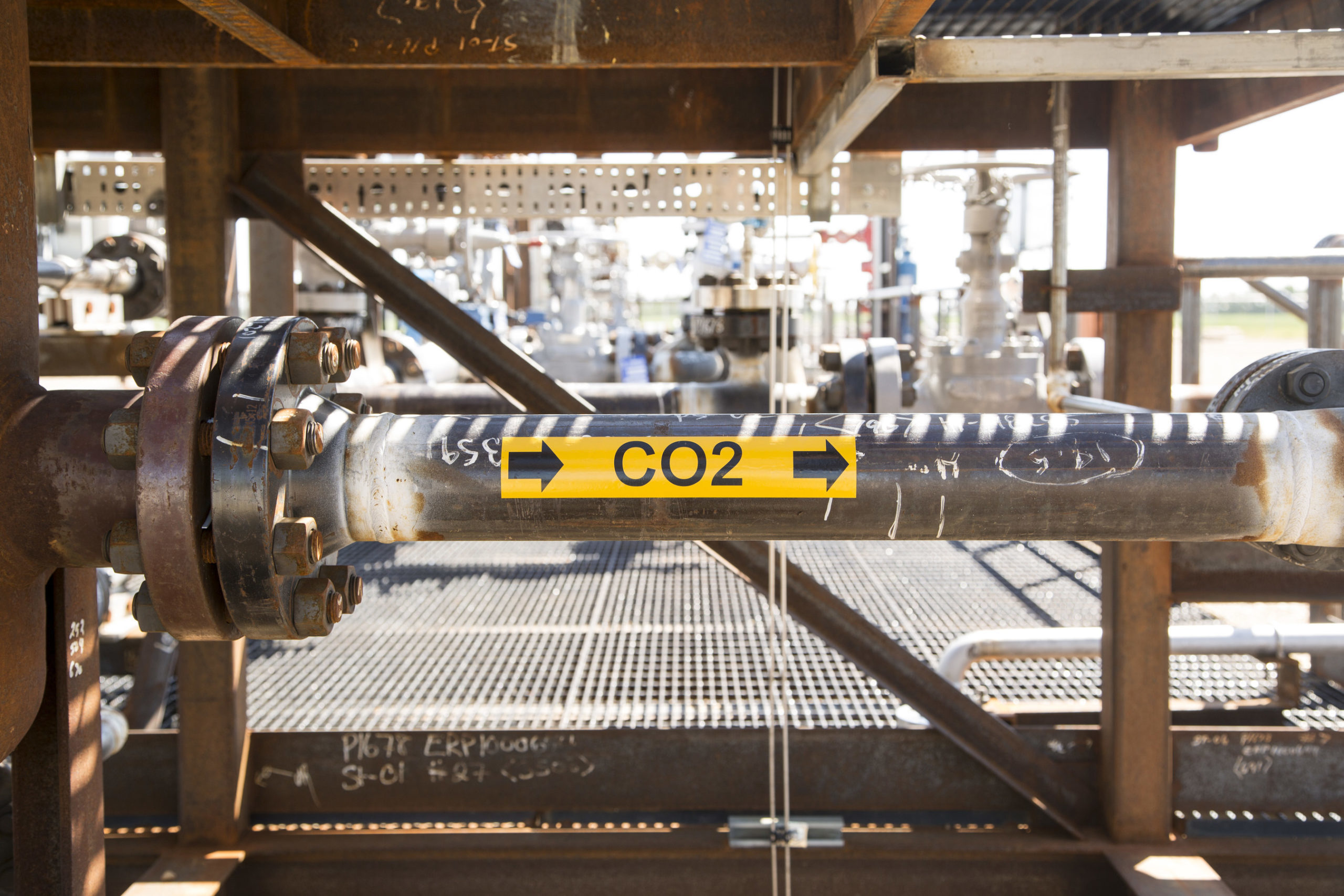 CCUS is critical, Canada can lead
It will be "virtually impossible" for the world to achieve net zero greenhouse gas emissions without substantial expansion of CCUS, the IEA says. In its new report, the IPCC itself says there is "high confidence" that CCUS technology "has the potential to remove CO2 from the atmosphere and durably store it in reservoirs."
Canada is already recognized as a global leader in CCUS development. Projects have safely stored more than 41 million tonnes of CO2 deep underground, or the equivalent of taking more than 8 million cars off the road.
Canada is also a hub for CCUS technology development for new industries that utilize the CO2 waste stream to create value-added products. A key example is the recently completed NRG COSIA Carbon XPRIZE, where teams in Alberta and Wyoming competed for a total $20 million purse to see who could convert the most CO2 into the highest value products.
The two winners both developed solutions aimed at reducing CO2 emissions from concrete, while finalists also include teams that created products including hand sanitizer, vodka and sunglasses using CO2 that would have otherwise been released to the atmosphere.
Technological innovation is at the heart of Canada's oil and gas sector. Enabling this to continue and accelerate benefits the world.
The unaltered reproduction of this content is free of charge with attribution to Canadian Energy Centre Ltd.